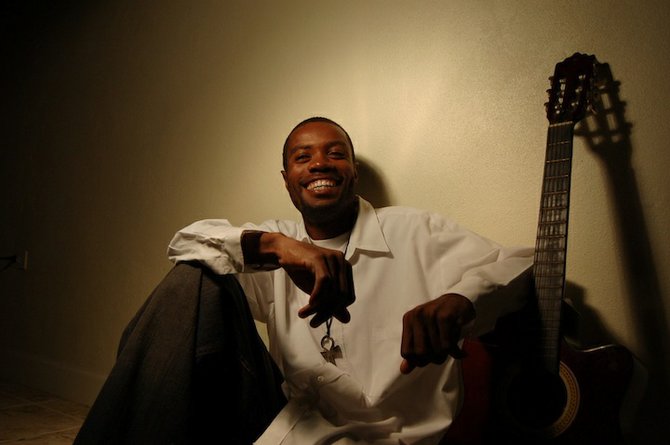 By LESH
Tribune Features Reporter
acadet@tribunemedia.net
BAHAMIAN singer Jalam pays tribute to his mother and all other mothers in his new music video "My Mama". Through his poetic lyrics, Jalam expresses gratitude and love for his mother's guidance and struggles.
He sings: "My mama you did it on your own, you did it all alone, my mama you know that I love you. And when times get hard, you told us look to the lord, my mama you know that I love you."
Jalam told In Ya Ear: "With this song, my producer Mr Lynx and I sat down and penned the song line for line critiquing every word as it was very important to me to bring this message forth correctly, the emotion of gratefulness and thankfulness I feel when reflecting on what my mother has done for me personally."
Being raised in Cat Island as a child, Jalam said he participated in school talent shows all through his primary and high-school years. He highlighted the fact that he performed reggae songs for his teachers and classmates, beating on the desks to mimic a local melody.
Jalam said he always had a passion and love for music. Back in the day he released his first three singles; "No Mama Man", "Jah Guides" and "Sufferation," which created a huge buzz nationally and internationally.
He said the first single "No Mama Man" became an anthem in the Bahamas and it stretched as far as Trinidad and Tobago and up as high as London, Jamaica, Cuba , Turks and Caicos and South Beach, Miami.
Having performed in popular Miami night spots such as Club Bermuda and Club MVP, local boat cruises, island regattas and opening for "Baby Sham" at The Zoo nightclub, Jalam gained a lot of notoriety.
His first big opportunity came some years ago when he was asked to perform in front of thousands at an international Reggae All Stars Concert, an annual concert put on by the family of the late Bob Marley. He opened for headliners such as Glen Washington, Capleton, Morgan Heritage and Damian 'Jr Gong' Marley, just to name a few.
Jalam said his new single has not yet been officially released but the video is receiving great feedback. He said people are anticipating the official release date.
Jalam said he plans to take this project to its highest peak possible. "Full time with music is definitely a plan I'm working towards once I'm established properly and all things are in place," he said.
"I feel any Bahamian that sings, plays a instrument, or produce beats of any type and genre is still a plus to the Bahamian music industry and the world stage at large. We just have to seek ways to diversify the market and create more streams of revenue for our entertainers and also pay them there due like any other business."
Jalam said his supporters can look forward to a string of music videos and the release of his full length album later on this year.
"It's an album that will make you ponder on a whole lot of our world issues. There are also tracks on there to keep you grooving as well as showing appreciation for the black woman and her natural skin tone and beauty. I just wanted to create a project that is mindful of all the social ills we have in our country and the world at large basically, and I'm confident people we get that," said Jalam.