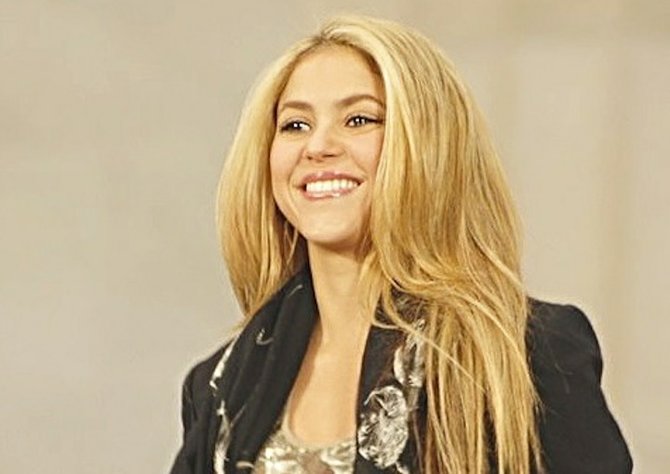 By LAMECH JOHNSON
Tribune Staff Reporter
ljohnson@tribunemedia.net
POP star Shakira, a permanent resident of The Bahamas, cannot win her near $6 million lawsuit against her ex-boyfriend, his Bahamian lawyer said yesterday.
John F Wilson represents Antonio de la Rua in a legal action filed by Shakira Isabel Mebarak Ripoll and her two companies, Carpe Diem Corporation and Light Productions Ltd.
Mr Wilson told The Tribune: "This is a litigation that Ms Shakira cannot win."
Court documents obtained by The Tribune allege that Antonio de la Rua, the son of former Argentina President, Fernando de la Rua, misappropriated funds belonging to Light Productions by awarding himself a $2 million bonus without consent or authorisation and then took another $958,476.80 from the accounts.
Shakira's company, Carpe Diem, is seeking $500,000 back that was invested in a real estate development on the 700-acre Bonds Cay, a Bahamian cay in the Berry Islands, that was requested by the defendant in December 2005.
The pop star is also seeking damages for the alleged $363,910 used on her credit cards between New Year's Day 2011 and September 30, 2011.
Interest on these funds is being demanded by all three plaintiffs, as well as costs and other relief for filing the action against the defendant.
However, a responding affidavit filed on behalf of Antonio de la Rua asks for the matter to be struck out on the basis that the Argentinian, unlike the 36-year-old singer, is no longer a resident of the Bahamas "having abandoned his residency in the jurisdiction following the ending of his relationship with the second plaintiff."
The document also says that he was evicted from their former Old Fort Bay home in western New Providence last year and that Antonio de la Rua now resides in Uruguay.
Mr Wilson told The Tribune yesterday that this application to strike out the suit "for want of jurisdiction" is still open before the Supreme Court and that he "has a significant counter-claim to the lawsuit."
"We are currently consulting with our client as to whether or not we will be joining the proceedings here or taking it elsewhere," he said.
While a counter-claim has not been filed as yet, Mr Wilson claims "Ms Shakira does not have a meritory claim against my client" and that the counter claim "will be great" if a decision is made to proceed in the Bahamas.
"This is a litigation that Ms Shakira cannot win."
The Tribune attempted to reach Simone Fitzcharles of Lennox Paton Attorneys who represents Shakira.
However, our calls were not returned up to press time.
Mr Wilson is an associate at McKinney, Bancroft & Hughes.
Shakira is now in a relationship with Spanish 26-year-old soccer star Gerard Pique.
Antonio de la Rua sued Shakira last year demanding $250 million in compensation for the years he helped manage her career, reported the Huffington Post.
That was one of three lawsuits that the Argentinian brought against Shakira, all of which have now been dismissed.
Shakira is a Colombian singer-songwriter whose albums include 2001's Laundry Service, which has sold more than 20 million copies worldwide, She Wolf and Sale el Sol.