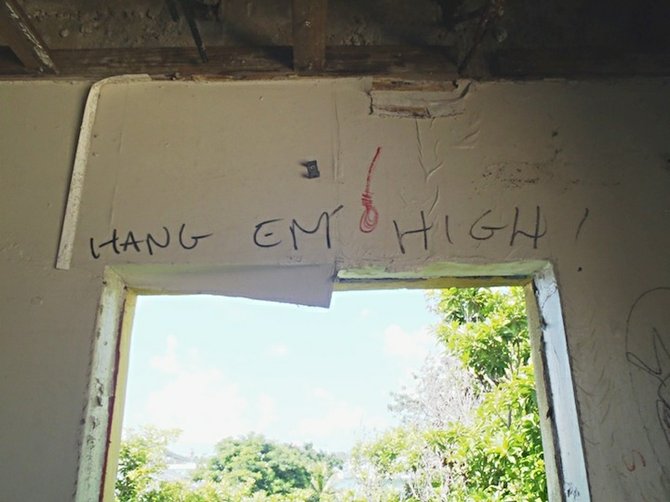 By RASHAD ROLLE
ANIMALS are tortured at an abandoned hotel used as an apartment complex, claim neighbours and a concerned animal lover.
The dilapidated building in which the incidents allegedly take place is on Okra Hill.
There, witnesses say crying cats and dogs on the third floor are frequently heard. Children, they say, torture and hang the animals on that floor.
"A couple of weeks ago I almost got attacked for trying to go there by myself to feed some homeless dogs in the area," said one woman who wished to remain anonymous.
"Lots of Haitians live there. I think they were high on crack, they tried to grab me. I had a pepper spray and a taser but they were in my bag which I left in the car as I went to see if animals were there," she said, adding that she videotaped a resident talking about the alleged abuses.
In response to the claims, Bahamas Humane Society staff inspected the area on Tuesday, finding an injured, homeless dog.
Although they said they cannot confirm if animals are tortured in the building, they said they saw disturbing graffiti on the wall, one with the words "Hang Em High" written in red.