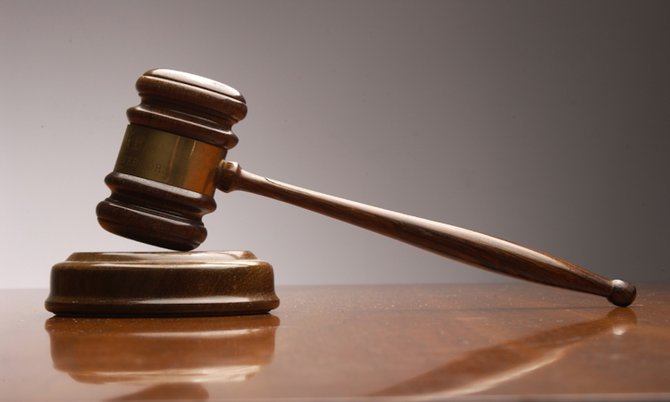 By LAMECH JOHNSON
Tribune Staff Reporter
ljohnson@tribunemedia.net
A MAN sentenced to death for a "contract killing" will challenge his murder conviction and punishment to the Court of Appeal in three months.
Yesterday, in a hearing before Justices Anita Allen, Stanley John and Abdulai Conteh, 47-year-old Anthony Clarke Sr of Mount Pleasant Village was granted an extension of time and was told that his appeal would be heard in February 2014.
Clarke had applied to the Court of Appeal for an extension of time, having missed his 21-day deadline to appeal his murder conviction and death sentence in the September 16, 2011, murder of Aleus Tilus.
During Clarke's trial, the prosecution produced a confession statement in which Clarke purportedly owned up to the murder.
He allegedly told police that he was paid "a lot of money" by a man, who was not named, to kill Tilus because of an ongoing dispute before the Labour Board, concerning Tilus's employer.
The convict's attorney, Shaka Serville, submitted that the statement was obtained through force and brutality against his client.
The jury returned a unanimous guilty verdict and the prosecutor Ambrose Armbrister indicated the Crown's intention to seek the death penalty.
On October 10, Senior Justice Jon Isaacs, having taken into account submissions from the prosecution and defence attorneys and the probation and psychiatric reports, agreed to the Crown's request to sentence Clarke to death for Tilus's murder.
In another hearing before the same panel of judges, a 20-year-old man is challenging his conviction and sentence for a failed home invasion robbery turned deadly.
James Mombranche of Winder's Terrace was convicted in February 2012 in connection with the murder of 28-year-old Charles Chrysotome.
He was found guilty along with Rodney Johnson, 21, of Garden Hills; and Ricardo Brown, 24, of Gilbert Street.
The men had broken into Chrysotome's Domingo Heights apartment with intent to rob him the night of February 28, 2011.
Mombranche, the youngest of the three, was found to have fired the shot that killed the phone card vendor.
The three maintained their innocence throughout trial, but were unanimously convicted by a jury.
While all three men were sentenced to 20 years imprisonment for attempted armed robbery, Johnson and Brown were sentenced to 60 years for murder.
In the case of Mombranche, 
who was 17 at the time of the offence, the court recommended that his 
file come up for review after 20 
years.
Mombranche yesterday indicated that he was appealing the conviction and was given a substantive hearing date of March 2014.