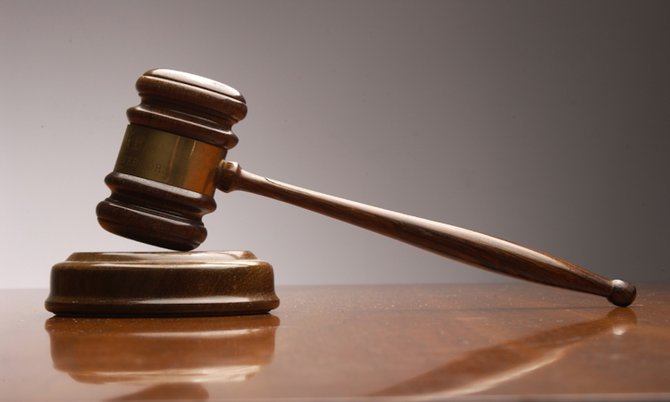 By LAMECH JOHNSON
Tribune Staff Reporter
ljohnson@tribunemedia.net
A FORENSIC analyst gave evidence yesterday on what she found after testing a number of samples obtained from the scene of a murder.
Marisa Roe, forensic manager of Fairfax Identity Laborities and the last crown witness in the Oneika Johnson murder trial, testified by video link from Richmond, Virginia about 16 samples submitted by the Royal Bahamas Police Force for DNA profiling.
The items included: nine cotton swabs of blood found on the scene, three swabs from the knife found at the scene, and one swab of the tyre of a van found parked on the property of the Club Med Resort, San Salvador.
The other samples were cold blood stains taken from Rashid Dean, Oneika Johnson, and another person.
Dean, 28, Ms Johnson's former boyfriend, sat in the prisoner's dock as the analyst gave her evidence.
He denies killing her on August 14, 2011.
On the day in question, Ms Johnson was found unresponsive in a security booth having suffered multiple lacerations.
Dean, the father of her young child, was arrested days later.
In yesterday's proceedings, after defining DNA and listing the different types for the court and jury's benefit, the forensic analyst explained the findings of her analysis.
Oneika Johnson was profiled not only on six of the nine scene swabs, but also on the three knife swabs and a tyre sample.
However, no other profiles were found on those 10 samples.
When asked by prosecutor Darnell Dorsett if it was possible for a victim's blood to mask an attacker's touch DNA on an instrument, the analyst said this was possible if there was much more blood compared to the other person's DNA.
During cross-examination, Murrio Ducille asked the analyst if she was able to say whether the swab samples for the knife came from the blade or the handle. Ms Roe said she could not.
Mr Ducille also asked if it were possible for DNA to be moved from one place to another. The analyst said this was possible.
The attorney then suggested that better analysis could have been done if the scientist had had the knife to study.
Roe agreed.
The trial continues on Monday, 
December 9 before Justice Indra Charles.