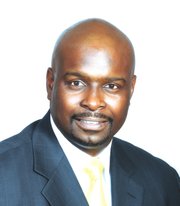 By KHRISNA VIRGIL
Tribune Staff Reporter
kvirgil@tribunemedia.net
AN angry woman yesterday lashed out at officials who toured several shanty towns in New Providence where demolition has taken place.
The woman, who warned reporters not to come near her as she stood on the porch of a wooden structure on Carmichael Road, challenged the government over their efforts that resulted in several homes being removed.
"What y'all coming round here for?" she asked. "You done been here one time six months ago saying we have to break the things down, now six months later you come back? What for?"
Officials explained that such an outburst has been a common occurrence in the last few months as they moved through the 16 shanty towns on the island.
Yesterday the media toured three of them, which included one on Joe Farrington Road, another on Seabreeze Lane and the third on Carmichael Road west.
Environment Minister Kenred Dorsett said the government has remained determined to abolish slum villages and assist the residents in alternative living accommodations. However, officials said they have seen some attempts to rebuild where land has already been cleared.
"Thus far," he said, "we haven't seen any additional shanty towns created.
"Where we have seen some activity, the Ministry of Works and the unit have moved in immediately before any construction could have been completed.
"So we are trying to contain this as much as possible. This shows the media that it's now gone beyond talk and the demolition is happening and we are clearing out the shanty towns.
"From the reports that I have seen there have been attempts (to rebuild). I think that that is one of the reasons why we are moving quickly to remove the structures.
"But through the constant monitoring and vigilance (we are) minimising any attempts to repopulate or construct these areas."
And with the country's hard pressed financial times, Mr Dorsett said the government did not incur any additional costs in clearing out the shanty towns.
Jeffery Cooper, an inspector with the Ministry of Public Works and Urban Development, said only residents who submitted applications for upgrades to their homes will be allowed to remain in their homes.
He spoke of the matter at a shanty town at Seabreeze Lane where there were once around 30 shacks. Yesterday there were only three standing.
The upgrading will consist of electric work, ensuring there is running water and other amenities, roof work among other things, work to make the home livable.
Mr Dorsett urged persons interested in government housing to apply so that they can be considered.