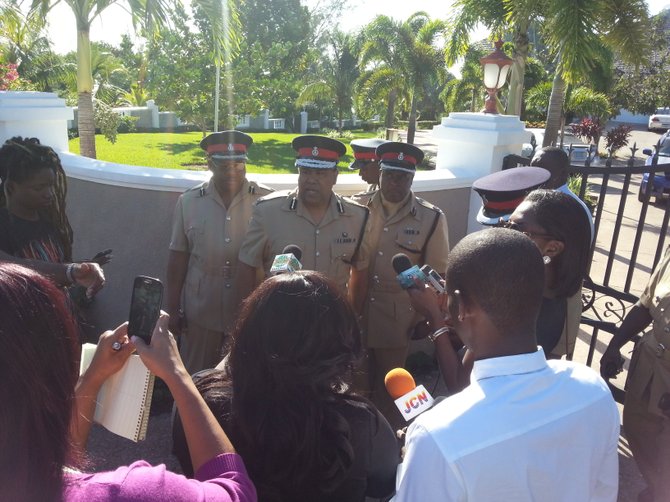 THE home invasion and armed robbery of Acting Prime Minister Philip Davis yesterday sparked a flood of responses from tribune242.com readers.
Many readers posed various questions, but most demanded that the Christie administration take the crime situation more seriously, especially since it has reached an elected official serving in the highest government office.
One reader, bismark, said: "Now the DPM will see how countless Bahamians feel, when they are robbed, raped and murdered and they let the suckers go free.
"Let this be a lesson to all of these politicians who have their heads in the sand that anyone can be a victim of crime.
"He might not be so lucky next time around. These young men are wreaking havoc on society, but you the lawmakers sit on your ass with all sorts of fancy speeches, nothing is being done to punish these criminals."
Another reader, B_I_D, said: "Criminals may not be the brightest individuals, but they have to be idiots to target someone who has body guards and security details, unless you are deliberately trying to send a message to that individual that they are not untouchable."
Greentea said: "This is a really serious act and it requires a response that is sure and swift. Unfortunately for us, I have no faith – and this is a sad thing to admit much less say – that this administration or the last has/had the vision or political will to develop and enforce solutions to the problem."
Honestman agreed and made several suggestions, including: eliminate all the "non-jobs" in the public service, cut out all excessive government expenditure including foreign trips and consultants, pour a large part of the savings from these measures into the war on crime, toughen the acceptance standards for new police recruits and set up an elite task force, containing both uniformed and undercover officers, to tackle the armed criminals.
Bahamianpride said: "I'm still shocked at this story, this takes bls and a certain commitment to recklessness. This is disturbing on three different fronts: the degree of lawlessness going on in the country, the careless and bold nature of the criminals, and the lax nature of security surrounding DPM Davis, which indicates that regardless of his prior statements, he does not take the crime problem seriously."
Cecil Newry, a blogger, added: "Clearly no one is safe in this country. The armed robbers knew exactly whom they were robbing and they did not care. The entire country should be in fear as it seems as if we are unable to protect our leaders, one needs to question whether our investors, tourists and average citizens are safe."