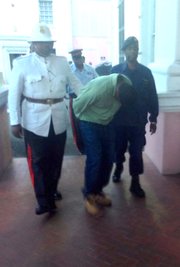 A jury has found Rashid Dean guilty of the August, 2011 murder of Oneika Johnson by a unanimous verdict this afternoon.
Dean's attorney Murrio Ducille is requesting a social inquiry report and sentencing will be adjourned.
The judge asked for crown prosecutor Darnell Dorsett to produce a sentencing bundle in the interim.
• SEE THURSDAY'S TRIBUNE FOR MORE