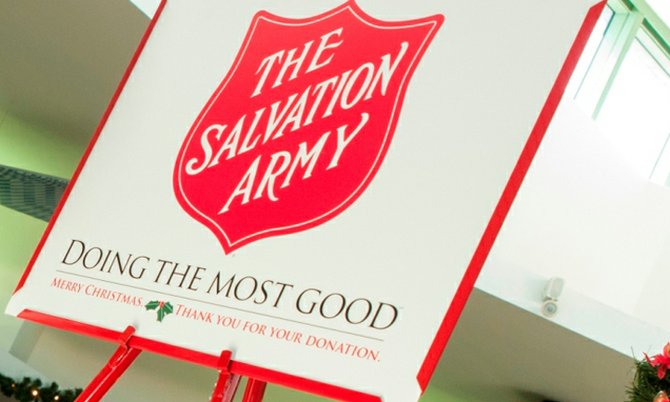 By SANCHESKA BROWN
Tribune Staff Reporter
sbrown@tribunemedia.net
THE SALVATION Army is experiencing its worst Christmas season to date, with few donations and no toys, food or clothing for the hundreds of families in need.
Speaking with the Big T, Marsha Deveaux, head of Community Relations and Development said the Salvation Army has received more than 5,000 requests from people needing assistance - almost double last year.
"We are looking at about 5,000 plus people we have to feed and help. That ranges from the elderly to the sick and shut in and the different boys' and girls' homes throughout the island but we have nothing to give them. We are at the peak of it right now, receiving hundreds of calls a week from people needing our help but we just do not know how we are going to do it," she said.
"We have fewer people volunteering for the Kettle Drive, fewer donations but more people needing help. The numbers are continuing to grow but we do not have the assistance, even our food parcels are down. We are living by faith right now because we need at least $300,000 to pull this off. We are looking for volunteers for the Kettle Drive, even if it only brings in $50 a day, that's $50 more than what we had that morning. We are writing hundreds of letters requesting sponsorship, but for every 100 we write we maybe get a response from 10."
Mrs Deveaux said they are asking for donations of any kind but food and clothing are top priority. She also said for the first time in years, this year they have no toys to give the hundreds of children who only receive that one gift.
"We are focusing on hygiene products and food right now," she said.
"We just don't have the toys to give. We have three children's parties next week and absolutely no toys. Nothing. We have no clue how we are going to cover these costs. Simple things like deodorant and corn beef people are asking for, it's nothing elaborate, nothing big, they just want the simple things and we don't have that."
Mrs Deveaux said they have a few food parcels to give to those who need them but she knows they will not last until Christmas.
Anyone who can make a donation is asked to contact the Salvation Army on 393-2340 or call our newsdesk and pledge to help on 5022359.