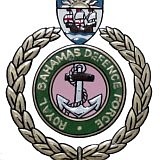 A GROUP of Dominican fishermen have been apprehended by the Defence Force on suspicion of fisheries violations in Bahamian waters.
On Saturday afternoon, the crew of HMBS Nassau intercepted a 70-foot vessel 19 nautical miles south east of Cay Lobos, after being tipped off by local fishermen.
They found 50 Dominicans on board, as well as a quantity of scale-fish and crawfish.
The vessel, "RUBI 1" and her crew were taken into custody. Last night, they were being escorted by HMBS Nassau to Nassau, where the foreign fishermen will be turned over to the police.

HMBS Nassau is also bringing in 13 Cuban migrants apprehended in Bahamian waters by the United States Coast Guard.