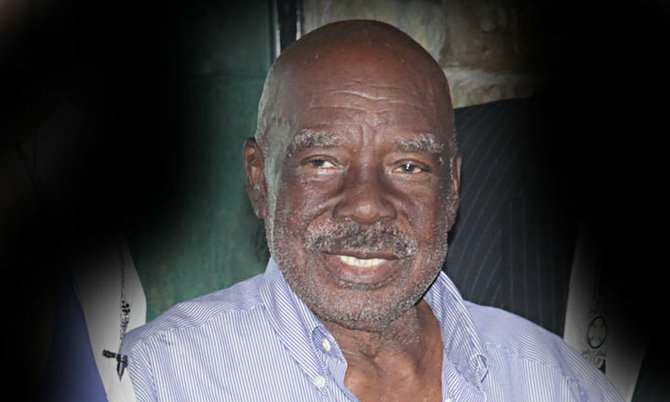 "KING" Eric Gibson was one of the sailing and entertainment communities' "most influential ambassadors and brightest stars," said PLP chairman Bradley Roberts.
Mr Gibson, who died on Saturday, dedicated most of his life to the growth and development of sloop sailing and regatta organisation and is chiefly responsible for the popularity of the sport which is enjoyed today, Mr Roberts said.
"Its profound economic impact on Family Island economies and domestic tourism generally due to the tireless efforts of King Eric cannot be understated.
"His contribution to Bahamian music, especially live native entertainment in local hotels and nightclubs, enhanced our cultural tourism product immensely and remains a blueprint for local cultural tourism development today. He is truly a cultural icon."
Mr Roberts said his death is a great loss for the Bahamas as "King Eric" has left behind a tremendous legacy of cultural achievement and national pride.
"He has left mighty shoes to be filled," he said.
"I had the occasion to work with King in a political capacity more than 10 years ago and found him to be a man of great integrity where his word was his bond. We have kept in touch ever since those meetings right up to his passing.
"On behalf of my family and the PLP family, I extend my heartfelt condolences to his son and my colleague, the Hon D Shane Gibson, Labour and Public Service Minister, and to his siblings during this difficult period of sorrow and loss. I am confident that God's grace is sufficient," Mr Roberts said.
Opposition leader Dr Hubert Minnis extended condolences to his constituent Minister Shane Gibson on the death of his father.
"Killarney residents and Bahamians everywhere mourn with you. Please know that you and your family are in our prayers," Dr Minnis said in a statement.
• See today's Sports Section for more.