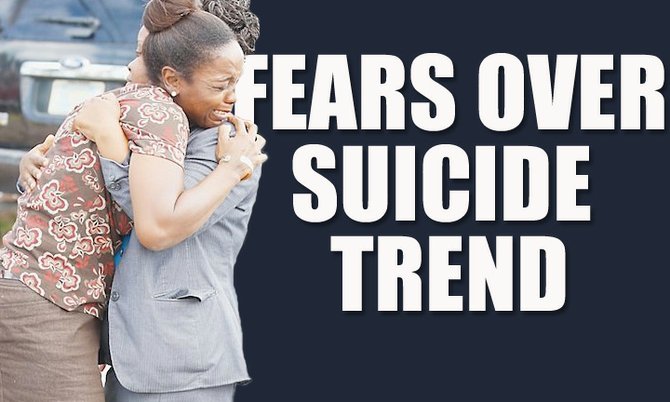 By SANCHESKA BROWN
Tribune Staff Reporter
sbrown@tribunemedia.net
SOCIAL Services Minister Melanie Griffin says she is very concerned about a "suicide trend" in the Bahamas and is urging people to take advantage of the help on offer.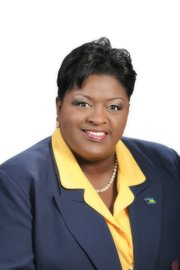 Mrs Griffin spoke out after two people allegedly committed suicide on Friday, just hours apart.
"I wish to remind persons who many be feeling suicidal and their family and friends that help is available," she said.
"Firstly, the Ministry of Social Services and Community Development through the Department of Social Services, operates a national hotline, that is manned 24 hours a day, seven days a week by trained social workers, who provide emergency counselling and refer callers to the appropriate agencies for further assistance. The numbers are 322-2763 and 422-2763.
"This number is also listed on page thee of the 2013 telephone directory with other emergency numbers as the child abuse hotline. The number was initially for child abuse but was expanded a few years ago into the national hotline. Additionally, the Bahamas Crisis Center operates a 24 hour hotline that provides support ad counselling and these are also available the Community Counselling and Assessment Centre on Market Street. Persons may also seek counsel from their pastor or spiritual advisors."
Mrs Griffin encouraged people who may be feeling "extremely stressed our or depressed" to seek help from professionals.
She also asked the public to be aware of the possible warning signs and symptoms of an individual that may be suicidal. The include, signs of depression, feeling hopeless with no sense of purpose, withdrawal from family and friends, increased alcohol and drug abuse, feeling of rage or uncontrolled anger, dramatic changes in personality and someone seeking access to firearms, pills or other methods to commit suicide.
Mrs Griffin said the Ministry of Social Services would talk with the church and civic groups to mount a public education campaign on the signs and symptoms of suicide and information on the services available.
Police are still investigating the suicide of a 35-year-old Fox Hill woman hours after a 31-year-old man reportedly shot himself in the head on Friday.
According to reports the woman was discovered hanging from the door of her bedroom, around 11pm on Friday, with a white rope tied around her neck.
EMS personnel were called to the scene, but pronounced the woman dead on arrival. Police have not officially identified the woman but sources say she is Shante Gibson.
According to sources, there was a strange odour in the residence that alerted family members to the body, which suggested to police that she might have been dead for some time before she was discovered. The body was also apparently "bloated".
Police are also continuing their investigations into the reported suicide of 31-year-old Jamal Kemp, several hours earlier. A shooting took place around 9am on Friday inside the victim's Perpall Track home off Ferguson Road.
Mr Kemp was the father of two young children – a four-year-old girl and a three-year-old boy. His wife said he was under a lot of stress and worked two jobs, one at Compass Point Resort and the other at Albany's Footprints restaurant.
He was described by friends and family as a "quiet man who loved his family."