By SANCHESKA BROWN
Tribune Staff Reporter
sbrown@tribunemedia.net
POLICE are asking the public's assistance in solving a late night shooting that left one man dead and two other persons fighting for their lives in hospital.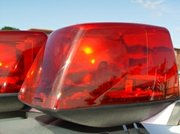 It happened around midnight in the area of Marigold Farn off Joe Farrington Road.
Police say a lone gunman entered a home in a Haitian village and robbed three persons, two men and one woman, before shooting them.
According to reports, the three victims were inside the home, which is also a "Tuck Shop", when a dark male in dark clothing, with a white cloth partially tied around his face, entered the house, placed a gun in the back of the female's head and in creole demanded cash.
Sources say the woman turned over $300 cash and ran to the back of the house. The suspect opened fire resulting in the woman being shot in the right side of her head. Two other men where shot in the process, a 50-year-old man was hit in the neck, chest and head and a 44-year-old man was hit in the chest and back.
The 44 year old died at the scene. He has been identified as Felix Paul.
The woman, who is said to be Felix's wife, with the 50-year-old man were taken to hospital. They are both listed in serious condition.
This is the third murder for 2013.
Assistant Commissioner of Police Anthony Ferguson said police are concerned about the number of murders only seven days into the new year.
"We are also concerned when any person loses their life in such a fashion. We will be going in those areas and we hope that we get the message across to persons, especially in the Haitian community to let them know that we are here, the police are here and they have a direct line to us. They can give us information and not be fearful. We do not want persons going around with handguns believing that they can shoot people and these are human beings just like anybody else."
Anyone with information on this latest murder is asked to contact police at 911 or 919, the Central Detective Unit at 502-9991 or Crime Stoppers anonymously at 328-TIPS.