By SANCHESKA BROWN
Tribune Staff Reporter
sbrown@tribunemedia.net
A 20-year-old man is recovering in hospital today, after allegedly being attacked by a police officer early Sunday morning.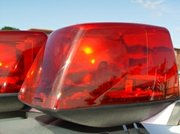 Police have not yet released an official report on the incident, however The Tribune understands the incident took place around 4am in front of a popular bar in the Independence Plaza off Tonique Williams Darling Highway.
Sources say the victim, the son of a police officer, was stabbed in the back with an unknown object after allegedly attacking a police officer with a pipe during an altercation in the parking lot.
Both men were taken to hospital where the officer was treated for head abrasions on the left and right side of his head and the 20-year-old was treated for a stab wound.
Police Commissioner Ellison Greenslade told members of the press he was aware of the incident, which he described as "disturbing."
"I received a very disturbing report and I sent a directive to my senior officers to deal with it," the Commissioner said. "I expect to get an update shortly. I am very concerned about where the incident happened, members of the public in that community are very disturbed by the noise from that establishment,  the late hours that it is open and there are some allegations about the police department which are disturbing. So as not to prejudice the matter, as it will probably end in criminal charges being brought against some people and might even be disciplinary for some people, I cannot say anything further. I am aware that people were injured to the extend that they were taken to hospital. I am told that more than one person was injured."
According to statistics released by Commissioner Greenslade there were 243 complaints filed against police officers. Of that number 128 were cases of assault. Nineteen cases were forwarded to the Tribunal, five were informally solved, 30 were withdrawn, six were found to be unsubstantiated, 15 were determined unfounded, eight were concluded for insufficient evidence and four officers were warned. The other matters are still being investigated.
Commissioner Greenslade said the police found, however, that many of the claims of police brutality were not true.
"However I must hasten to tell you, many of the reports that you are receiving are erroneous reports, very erroneous, not supported by facts. Since I have taken office I have never sat on one matter where it has been brought to my attention that someone has been brutalized or alleged to be brutalized and has said it hasn't happened. I have asked our people to respond to it, to ensure that the proper medical attention is given and to do what is necessary," he said.
"We have had cases where our people have been culpable, where serious harm has come to people and I have not looked the other way as the Commissioner. I can tell you of more than one matter where I am very disappointed in what transpired and the officers have  been properly dealt with. Now once things are out of my hands and before the courts I have no further control. Matters that are before the tribunal internally, there are times when I have more control because once they are completed and the officer is found guilty and the file is returned to me I can exercise my authority in law to discharge that police officer from the force or to take some other action."