By AVA TURNQUEST
Tribune Staff Reporter
aturnquest@tribunemedia.net
DISTRAUGHT family members in Grand Bahama yesterday hit out at the rise in "senseless crime" after a Cash For Gold employee became the island's first homicide of the year.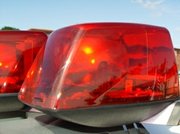 Christopher Outten, 51, was shot and killed outside his residence in Deadman Reef Saturday.
According to police, Mr Outten and his wife had just pulled up to their home when they were approached by a man dressed in black and armed with a handgun.
The incident took place sometime around 6pm, according to police, who have started an intense probe into the shooting.
It is understood that Mrs Outten was not present at the time of the shooting. She had fled the scene.
Mr Outten was believed to have been the owner of a Cash For Gold business; however, relatives say he was only an employee and may have been targeted because of his job.
According to his brother, Reverend Simeon Outten, a pastor and gospel recording artist, the 51-year-old's death was a "senseless tragedy" that has shocked his loved ones.
"We believe it just was a robbery that went bad. Anytime people believe that you have something, they want it, so [his job] could have contributed, that's possible," Reverend Outten of New Life Worship Centre said.
The Deadman Reef residence served as a second home for the couple, who relatives say lived in Freeport and regularly spent weekends at their home in the west Grand Bahama settlement.
"My wonderful brother of mine was very involved in the church, he and his wife. It was just a shocker to me and my family, and [our] parents, such a tragic loss," he said.
"They were at church on Tuesday night, and (Mr Outten) shared his testimony not knowing that would have been his last testimony he shared with the church."
Mr Outten was survived by three step-children.
Reverend Outten said: "I cannot put my finger on why our young men would seek to go down a road of violence and robbery, to destroy lives. Whilst there is a challenge in our country as it relates to the economy, there are still opportunities that are available. I believe it's just a lot of our young men refuse to apply themselves to what is right, what is honest. They feel that it's best to take from someone else, that seems to be rampant."
Last year's homicide count for Grand Bahamas was 11.
Anyone with information that could assist investigations can contact the police at 911, 350-3107, 350-3108.