By CHESTER ROBARDS
Tribune Senior Reporter
crobards@tribunemedia.net
WITH one in four Bahamian women carrying a possibly deadly genetic mutation related to breast cancer, a study of hereditary breast cancer has been launched to raise awareness and save lives.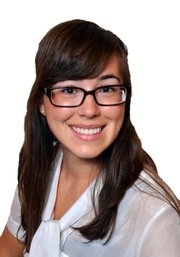 Genetic counsellor Magan Trottier who was brought in to spearhead the initiative with the Bahamas Breast Cancer Initiative Foundation (BBCIF), said more than 160 people have been tested thus far, including two men – one of the men suffered from breast cancer.
Ms Trottier said the Bahamas is a prime location for genetic testing, having a population that has shown the highest mutation rate in the world within the genes that can cause breast and ovarian cancer.
"What genetic testing can do is look at those two genes to see if they are working properly or not, and if they are working properly then you're at the standard average risk for breast cancer," she said. "But, if they are not working properly, you're at a 50 - 85 per cent chance of getting breast cancer in your life and a higher risk for ovarian cancer."
She added that it is likely four per cent of the Bahamian population carries the gene, and that on average Bahamian women are diagnosed with breast cancer 20 years before women in the US.
There has been a growing movement in the Bahamas to raise breast cancer awareness, which has spawned huge fund raising initiatives, including annual visits by the renowned Susan G. Komen for the Cure organisation.
Ms. Trottier said her research is important because of the high prevalence of the cancer causing gene within Bahamian society, and because it is hereditary in nature and therefore "not a problem that is going to go away."
She said she and the BBCIF have been running educational campaigns across New Providence, including in schools, in order to inform people of the genetic testing. In her two years here Mrs Trottier said she hopes to test close to 2,400 people and develop a programme with the BBCIF to keep the testing going.
"(We want to) use that information to change the way these women are treated and managed because even if they are negative (for the gene mutation) no one is at zero per cent risk," Ms Trottier said. "But, if they are positive, they are at higher risk, so different options should be available to them."
According to Ms Trottier, the saliva tests that are being done to carry out the genetic testing often cost $3,000 to $4,000, which is being subsidised by a research grant for the studies to be done in the Bahamas.
She stressed the importance of the study, saying it is important for Bahamian women to know early whether they have or are at risk for developing breast cancer, and also to identify who else within the family is at risk.
"In the Bahamas we find the same seven errors in these genes over and over again," said Ms. Trottier. "We are testing for the founder Bahamian mutations."
She said she hopes people will gain interest in the study and come in to be tested. Information can be found on the BBCIF's website: www.BBCIF.com.