By NEIL HARTNELL
Tribune Business Editor
nhartnell@tribunemedia.net
The Government yesterday unveiled a planned $250 million bond to refinance the troubled Bahamas Electricity Corporation (BEC), saying it was "the first step to rehabilitate" its financial position.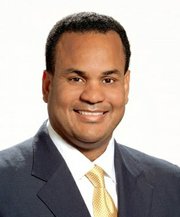 Michael Halkitis, minister of state for finance, told the House of Assembly that the US dollar-denominated financing, which will be raised via a private placement managed by CIBC FirstCaribbean, was intended to replace short-term bank debt with long-term financing.
Speaking on a resolution that would see the Government guarantee the BEC bond, Mr Halkitis conceded it would further increase the former's contingent liabilities by less than $40 million, but said it was necessary to improve the Corporation's cash flow.
The bond, which is set to have a 15-20-year maturity, depending on investor appetite, will refinance and pay out two existing loans held by BEC. The first, a $211 million syndicated loan, was due to mature in October 2012, indicating it must have been extended, while another $35 million loan - required to finance BEC's fuel purchases from Shell Western - will also be paid out.
The latter loan was provided solely by CIBC FirstCaribbean, while the same bank organised the original syndicate, which also included Scotiabank (Bahamas), Butterfield Bank, Bank of the Bahamas, the National Insurance Board and Royal Bank of Canada.
"It is a necessary step in the rehabilitation of the finances of BEC," Mr Halkitis said. He added that it currently had a $240 million US dollar-denominated debt portfolio, consisting of both the loans to be taken out and refinanced.
Noting that fuel purchases consumed some 64 per cent of BEC's operating revenues, Mr Halkitis said previous international borrowing had "largely paid off" BEC's financing expense for just 4 per cent of its annual revenues. Oil prices, he added, currently stood at $95 per barrel.
"Some $105 million or 42 per cent of the amount for which the guarantee is being sought represents amounts associated with the purchase of fuel," Mr Halkitis said, adding that the remainder covered the refinancing of previous Inter-American Development bank (IDB) loans and borrowing for capital works.
Acknowledging that it was "unsustainable" for BEC to continue borrowing to cover ordinary expenses, Mr Halkitis said: "The overall goal of the Government is to reduce the non-fuel costs of electricity - operational, maintenance and administrative expenses passed on to consumers, and to reduce the variability of fuel prices through various methods of pricing and fuel conservation.
"The first step on this journey is this initiative, which is a refinancing of existing debt to have better, more predictable cash flow and better financial planning. It is extending the term of the loan to have better cash flow, and beginning some of the objectives to reduce operating costs.
"It is our hope cost reductions will be passed on to consumers by way of the reduced cost of electricity."