By NATARIO McKENZIE
Tribune Business Reporter
nmckenzie@tribunemedia.net
RENEWABLE energy could help drive Bahamian electricity prices down to 10-15 cents per kilowatt hour, compared to their current 40 cents level, the Minister of the Environment said yesterday.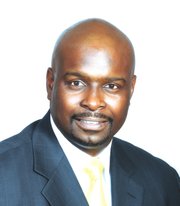 Kenred Dorsett said his Ministry was in the process of "fine tuning" its draft national energy policy, which aimed to provide guidance for future energy supply and usage.
"It will ensure that energy decisions are not made without appraisal or awareness of their impact on economic and social activities, and addresses short-term to long-term measures that would encourage the best use of energy resources and promote socio-economic development," said Mr Dorsett in Parliament yesterday.
He added that the Ministry of Environment and Housing, together with the Ministry of Works, was working with the Attorney General's Office to remove the legal impediments of exclusive rights for the generation and sale of electricity, the prohibition of self-generation and interconnection to the grid.
"Cabinet will be considering the appointment of an energy task force, with an aggressive mandate to review all matters related to the application of renewable energy technologies to assist BEC in satisfying electricity needs. A report will be presented to Cabinet with recommendations for a national renewable energy plan, with a list of potential renewable energy projects and the pursuit of alternative energy sources of fuel, including liquified natural gas and compressed natural gas. This development model anticipates that BEC will enter into power purchase agreements with licensed third party providers," said Mr Dorsett.
Mr Dorsett added that the Government had received proposals from Bahamian and foreign interests for the generation of electricity, and said talks had begun with the tourism and manufacturing sectors over a framework to increase energy efficiency.
"Recognising that the tourism sector accounts for 40 per cent of energy consumption, dialogue has commenced with the Minster of Tourism and his ministry to create and advance a framework to increase energy efficiency in the tourism sector. Dialogue has also commenced with with the minster responsible for trade and industry to achieve the same goal and provide much need relief to Bahamians business to enhance their competitiveness," said Mr Dorsett.