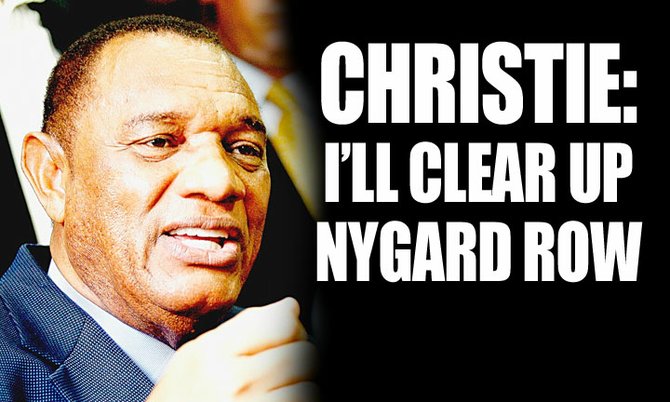 By SANCHESKA BROWN
Tribune Staff Reporter
sbrown@tribunemedia.net
PRIME MINISTER Perry Christie said he "can't wait" to clear up the controversy that has erupted over claims that stem cell legislation was introduced to Parliament at the request of billionaire Fashion Designer Peter Nygard.
The Prime Minister's comments come on the heels of allegations fielded by the FNM that the government was rushing stem cell research laws to appease Mr Nygard. The opposition has also criticised the PLP for being too "cozy" with Mr Nygard after a video surfaced showing several cabinet ministers at Mr Nygard's Lyford Cay home.
Mr Nygard has denied having anything to do with the government's decision to bring stem cell research to the Bahamas. He said it was "a bid by Prime Minister Perry Christie to create another multi-million dollar industry for the Bahamas."
However, he said, he is prepared to heavily invest in the establishment of a Stem Cell Research facility in the Bahamas.
Mr Christie also said it seems that the PLP is held to a different standard than the FNM when it comes to the media.
"I can't wait to go to the House of Assembly on Wednesday for the Stem Cell debate. They been saying that Nygard cause me bring the stem cell legislation," he said.
"Listen, let me tell you something, I want them to tell me about all those FNM politicians who does be down at Nygard house. This what they should be telling me about and they want my ministers to resign? Ladies and gentlemen, let me tell you the Bahamas is a very special place, a part of the political game is to cause distractions.
"They introduce what they call red herrings to cause you to stop what you are doing...I told the younger fellows over and over, try not to make mistakes with personal behaviour and integrity issues and be the best you can because you can be judged more harshly then anybody else.
"See Hubert Ingraham could take flights on helicopters and see Aga Khan and he could do all kind of things, but the minute you do it, it's a different game because he is judged by a different standard. I told them don't cry about that, that is the reality that you have to deal with."
Two weeks ago, Mr Christie presented a Bill for an Act to regulate stem cell research and therapy in The Bahamas. At that time he described it as ground breaking medical technology expected to build medical tourism as a profitable industry.