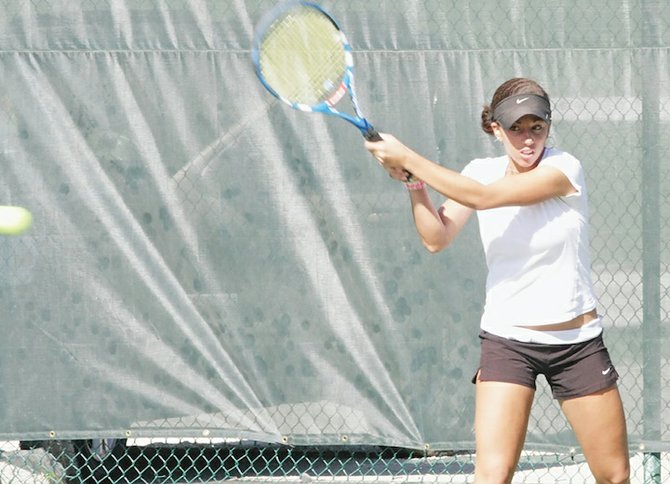 By RENALDO DORSETT
Sports Reporter
rdorsett@tribunemedia.net
The Bahamas opens up play this week in the Fed Cup Americas Group II by BNP Paribas, the final competition to determine which countries in the region will receive a promotion to Group I next season.
The Bahamas opened last night against Trinidad and Tobago, however results were unavailable up to press time.
The Bahamas has defeated Trinidad and Tobago in three consecutive ties dating back to 2001. Their last matchup was in 2010 at the Group II matchup in Ecuador where the Bahamas won 3-0.
Team Bahamas includes playing captain Larikah Russell, Kerrie Cartwright, Simone Pratt and Danielle Thompson.
Several team members came into the Fed Cup with the momentum of recent success. Cartwright posted a record of 13-6 in singles and 12-7 in doubles in her inaugural season with the Florida State Seminoles. Pratt is fresh off a singles win in the Girls 18 draw at the 2013 Junkanoo Bowl, where she gained 40 ITF points with the win. Thompson also competed in the Junkanoo Bowl, but fell short in the semifinals.
The tournament, hosted at the Maya Country Club Court in Santa Tecla, El Salvador, includes 11 countries - the Bahamas, Bolivia, Costa Rica, Dominican Republic, Ecuador, El Salvador, Guatemala, Honduras, Puerto Rico, Uruguay and Trinidad and Tobago.
The teams were divided into two groups and the Bahamas is placed in Group B alongside Uruguay, Dominican Republic, Costa Rica, El Salvador, Trinidad and Tobago. Group A includes Ecuador, Puerto Rico, Bolivia and Honduras.
Other matches yesterday included Guatemala vs Honduras, Uruguay vs El Salvador, Ecuador vs Bolivia and the Dominican Republic vs Costa Rica.
Only the top two teams will receive promotion to Group I, the remainder of the field will remain in Group II in 2014.
John Farrington currently serves as the captain of the Fed Cup team, just weeks after his role as captain of the Davis Cup team. "I know the girls, but I don't know them that well," said Farrington, speaking with the Tribune just prior to the team's departure for competition.
"I know Kerrie extremely well because I coached her. But I know that we will have a very strong team. So once again, I will be looking for some positive results. I told the president of the BLTA (Derron Donaldson) that I am confident that we will do well down there based on the team that we have put together. So although it will be my first time as the captain of the Fed Cup team, I am looking forward to working with these young ladies."
Two years ago, the Bahamas advanced to Americas Zones Group I, but the stay was short lived as they failed to even win a set during the 2012 session. They faced Canada, Argentina and Peru in the group stage and then Venezuela in the relegation play-off.
The Bahamas first played Fed Cup in 1990 and have reached Americas Zone Group I on five occasions.