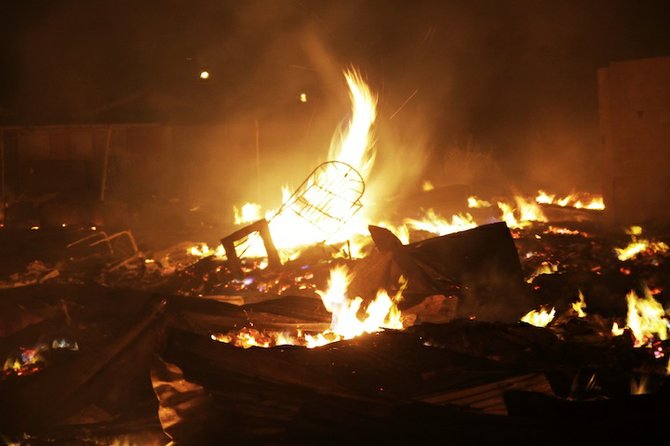 LEADERS in the Haitian community claim that 15 members of the Joe Farrington Road shantytown affected by last week's fire want immigration officials to "give them a ride" back to Haiti during their next repatriation exercise.
The desire to return to Haiti, says Haitian Pastor Celiner St Louis, was heightened by the fact that no
additional help has come into the community since the fire.
"I went to the Red Cross, and they told me to go to Social Services, and we have not seen any of them. We need clothes for these people and water and food. No one is helping, and now they want to go back. I am going to Immigration on Monday (today) to find out if they can help people out. Maybe they can give them a ride if they have space, immigration can let them go with the regular repatriation," he said.
Pastor St Louis said that thus far there are 15 Haitians who want to return to their home. While he said that there were others who had expressed an interest, they are waiting to see if the landlords are going to evict them or not.
"I am sure the number will get higher. These people are sleeping on the floor and in church. Some good Bahamian people helped us out, but that is it, we need more help," he said.
Immigration and Foreign Affairs Minister said that he was not sure that the Immigration Department could made a decision to participate in what would amount to "voluntary repatriation" on its own and pointed out that the funds government has allocated to such exercises are to repatriate those who are interdicted.
"This may be a matter that has to be coordinated through Social Services… you would have to ask cabinet whether you can deviate funds for another purpose, perhaps the other agencies can make such a request, but immigration on its own cannot make that decision," he said.