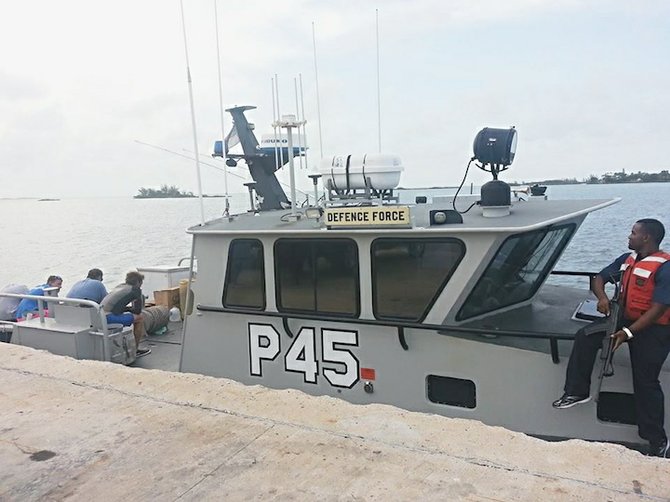 A GROUP of foreign fishermen were apprehended by members of the Royal Bahamas Defence Force in the northern Bahamas for fisheries violations in Bahamian waters.
While on routine patrol on Monday afternoon, the Defence Force patrol craft HMBSP-45 conducted a search of a vessel 0.32 nautical miles off Rocky Bar, near Scotland Cay, Abaco.

On board the catamaran, called "Meat Hook", were five American nationals along with an unknown quantity of crawfish, an amount of scale fish and a number of fresh conch.
They were transported to Marsh Harbour and handed over to the police to be processed.
The captain, a 52-year-old man from Lon Bay, Florida, was arrested, along with four others on board the boat - two 17-year-olds from Florida, a 25-year-old from Florida and a 55-year-old from Kentucky.
The captain was granted bail to appear in court on August 8.