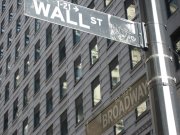 By NEIL HARTNELL
Tribune Business Editor
nhartnell@tribunemedia.net
A Wall Street rating agency yesterday effectively warned the Christie administration its Budget sums were unlikely to add up, with the tourism industry - down 18 per cent from its pre-recession visitor spending peak - set to lag the overall economic recovery.
Moody's, in a written assessment of the Government's 2013-2014 Budget, reiterated that its fiscal turnaround plans were too optimistic given the external, and internal, realities faced by the Bahamian economy.
Noting that higher-yielding stopover visitor numbers were still 3.1 per cent off their peak, Moody's said continuing weakness among US consumers would continue to impact the market the Bahamas relies on for over 80 per cent of total arrivals.
In particular, analyst Edward Al Hussainy said US household "balance sheets" had only recovered 45 per cent of the decline they had suffered post-financial crisis, meaning that demand for Bahamian vacations will remain muted.
As to domestic factors, Moody's noted that credit growth had fallen from an average 8.8 per cent between 2000-2008 to just 0.4 per cent during the 2009-2012 recession.
Expecting that this weakness among Bahamian businesses and consumers would persist, the credit rating agency added that consumption - which accounts for two-thirds of this nation's economic activity - had failed to respond to both fiscal stimulus and foreign direct investment (FDI).
In sum, what Moody's is saying is that continued weakness in both the tourism industry and domestic credit demand/consumption will continue to hold back the Bahamian economy.
And, in turn, lower levels of economic activity will mean reduced imports and a reduced tax take for the Government, putting its deficit and national debt recovery targets in jeopardy.
While praising the Christie administration for its "commitment to fiscal consolidation", Moody's and Mr Al-Hussainy said they viewed its timeline for achieving this as "optimistic".
Outlining the extent of the turnaround the Government is pinning its hopes on, Moody's noted it was attempting a reversal of revenue trends that was equivalent to almost 12 percentage points of gross domestic product (GDP).
"The government projects a balanced Budget by 2016, achieved primarily through a rapid turnaround in recurrent revenue, which is forecast to grow at an average annual rate of 11 per cent in nominal terms in 2014-2017, in contrast to a 0.7 per cent contraction in 2008-2012," Moody's said.
"We expect the tepid economic recovery in the US (the Bahamas' main tourism market), tax reform implementation challenges and weak domestic demand to result in more gradual fiscal consolidation."
Moody's noted that the Government was planning to slash its projected GFS fiscal deficit by more than 50 per cent between 2013-2014 and 2014-2015, reducing it from 5.1 per cent in the upcoming Budget year to 2.4 per cent in the latter period.
It is then talking about achieving similar in 2015-2016, totally eliminating the fiscal deficit, before generating an $80 million surplus in 2016-2017.
Not too much help, though, is likely to be coming from the Bahamian economy's growth. And that was before the tax and fee increases unveiled in the 2013-2014 Budget.
With "fragile external conditions adversely affecting tourism, depressing revenues", Moody's said: "Stopover tourist arrivals in the Bahamas, 80 per cent of which originate in the US, grew by 5.3 per cent in 2012, but remain 3.1 per cent below their pre-crisis peak in 2008.
"Tourism expenditure declined by 18 per cent over the same period, reflecting widespread discounting and spare capacity.
"Growth in the Bahamas is tightly linked to the recovery in the US, which remains anaemic. Household net worth in the US has recovered only 45 per cent of its peak-to-trough decline since the financial crisis, and we expect weak consumer balance sheets and high unemployment to adversely affect spending on tourism, which will lag a broader recovery in economic activity in the next two-three years."
Given the Bahamas' reliance on tourism to generate at least two-thirds of economic activity and employment, both directly and indirectly, that is not good news. And that is not balanced by better news within the domestic Bahamian economy.
"Critically, tax reforms hinge on a robust recovery in domestic consumption, which has been weak despite several years of fiscal stimulus and high levels of foreign investment," Moody's and Mr Al-Hussainy said.
"Real GDP grew at 1.8 per cent last year after an average of negative 1.3 per cent in 2009-2011, but unemployment remains close to 14 per cent, dampening domestic demand. Weak private sector credit growth also continues to be a drag on economic activity, particularly in the construction sector."
They added: "Credit grew at an average annual rate of 0.4 per cent between 2009-2012, compared to 8.8 per cent in 2000-2008.
"We expect this weakness to persist as credit quality remains impaired (13.9 per cent loans were non-performing as of first-quarter 2013)."
Moody's said that most, if not all, the Bahamas' 2014-2015 growth hopes were pinned on the $2.6 billion Baha Mar project, which will increase the country's total room inventory by 10 per cent.
And it warned the Government not to decelerate its capital expenditure too rapidly, as it could deprive the Bahamas of much-needed infrastructure.
"The Government is planning to reduce capital expenditure to 3 per cent of GDP in 2014-2016, from a high of 4.9 per cent in 2011, reflecting the completion of several road works projects," Moody's said.
"While this will accelerate fiscal consolidation, it risks adversely affecting growth by leaving infrastructure needs unaddressed."
On the plus side, Moody's said the planned Value-Added Tax (VAT), plus real property tax reforms and other initiatives, would "help reduce persistent budget deficits that averaged 4.9 per cent of GDP for fiscal 2010-2013.
"We view these reforms as a commitment to fiscal consolidation, which is likely to arrest the escalation in public sector debt that has impaired the country's creditworthiness," it added.
"Over the next five years, we expect these tax reforms to lower deficits and stabilise government debt, which rose to 54 per cent of GDP in fiscal 2012, from 48.9 per cent in 2011 and 33.5 per cent in fiscal 2008, leaving the Government with limited fiscal buffers to effect further stimulus or respond to external shocks.
"Currently, the Government has a limited revenue base relative to its peers – revenues averaged 17.2 per cent of GDP in 2005-2012 compared to 28.8 per cent for Baa-rated sovereigns – and relies to a large extent on volatile Excise taxes. We expect the reforms, once fully implemented, to improve revenues to around 20 per cent of GDP."