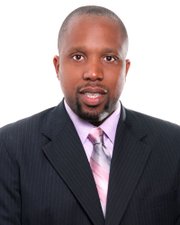 By NEIL HARTNELL
Tribune Business Editor
nhartnell@tribunemedia.net
The Bahamas Telecommunications Company (BTC) yesterday accused Cable Bahamas of anti-competitive behaviour intended to cause it "loss of market share" in broadband Internet, claiming its main rival had breached their $150,000 advertising contract.
BTC's June 4 complaint to the Utilities Regulation & Competition Authority (URCA), a copy of which has been obtained by Tribune Business, accuses its BISX-listed competitor of "abusing" its existing cable TV monopoly to restrict BTC's competitiveness in the broadband Internet segment.
BTC and Cable Bahamas have been going head-to-head for many years in this sector, and the former is accusing its rival of seeking an unfair advantage by refusing to carry its Internet commercials on its cable TV line-up.
The complaint, filed by Felicity Johnson, BTC's senior vice-president of legal and regulatory affairs, is alleging that Cable Bahamas has both breached their advertising contract and violated several provisions in the Communications Act and accompanying competition/Significant Market Power (SMP) regulations.
Setting out the background to the complaint, Ms Johnson said BTC had signed a year-long $149,897 advertising contract with Cable Bahamas' marketing arm, Cable Media, for commercials to air between June 15, 2012, and June 14 this year.
However, she alleged that the DSL/high speed broadband adverts containing "testimonials by users of the service" were not being screened by Cable Bahamas in the authorised spots, despite having been sent in on April 11, 2013.
BTC then alleged that Cable Media's manager, Lia Head, told it in a May 3, 2013, e-mail that the Internet advertisements were "the competing ads that were now allowed to run because of our non-competing agreement".
Yet BTC countered in the complaint: "BTC submits that there was no such non-competing agreement or clause in the contract on non-competition, and that by refusing to broadcast the ads, Cable Bahamas has breached the terms of the contract with BTC."
Various communications between BTC and Cable Bahamas executives failed to resolve the dispute, and BTC alleged: "On or about May 15, 2013, BTC withdrew and ceased all advertisements [on] Cable Bahamas in protest at Cable Bahamas' anti-competitive behaviour".
The dispute filing comes as competition between the two companies for broadband Internet market share heats up.
Cable Bahamas has long been the dominant player, with a market share estimated around 75 per cent, but BTC's new majority owner, Cable & Wireless Communications (CWC), has targeted broadband Internet as something it can make major inroads into.
BTC's chief executive, Geoff Houston, told this newspaper earlier this year that the carrier aimed to leverage its new Internet Protocol (IP) TV product (still in development) "to gain a market leading Internet position".
This will be facilitated by BTC's Next Generation Network (NGN), with Mr Houston adding that the company should never have let its Internet broadband market share drop to 25 per cent.
As for the latest dispute, messages left for Anthony Butler, Cable Bahamas president and chief executive, and Dave Burrows, the company's head of marketing, were not returned to Tribune Business before press time.
However, BTC's complaint alleged: "Cable Bahamas has leveraged its dominance in the television market, as itself a 'customer' of the television market, as is BTC, in order to prevent BTC from effectively competing in the provision of broadband service.
"It is important to appreciate that Cable Bahamas' television side of the business provides services, advertising, to both Cable Bahamas telecoms side of the business and BTC.
"Thus, in effect, Cable Bahamas' telecoms or broadband business and BTC are both 'customers' of Cable Bahamas' television service.
"By allowing its television side to do business with its telecoms side of the business to the exclusion of doing business with BTC, Cable Bahamas in effect is 'applying dissimilar conditions to equivalent transactions'."
BTC further alleged that Cable Bahamas' refusal to carry its broadband Internet adverts was "restricting trade by distorting or restricting competition" in the market.
"The extent to which the dominant licensee (Cable Bahamas), given the strength of Cable Bahamas' dominant position in television, applies the practice in question to selected customers can result in anti-competitive foreclosure, which eliminates effective access to the broadband market," BTC added.
Pointing to the 'must carry' obligations that Cable Bahamas faced, BTC said further: "Cable Bahamas, as the sole provider of television services in the Bahamas, and having a Significant Market Power designation dominant in the provision of television services.... cannot impede the ability of another licensee to advertise, sell and target its broadband services to its consumers."
Urging URCA to force Cable Bahamas to run its advertisements "with immediate effect", BTC alleged that it was being discriminated against, and its inability to reach a Bahamian TV audience would hit both its market share and financial performance.
It added that this could result in a Cable Bahamas' monopoly in the broadband Internet market.
Marlon Johnson, BTC's senior vice-president of brands and communications, said in a statement that the carrier was seeking a 'fast track' investigation by URCA of its complaint.
He added: "The essence of our complaint is that Cable Bahamas and BTC had entered into a business contract and Cable Bahamas broke it.
"Both companies offer telecom and broadband services, and are both therefore potential advertising customers for cable television.
"It is our view that by allowing Cable Bahamas' telecom and/or broadband business to advertise on cable television and not BTC, it is in violation of specific sections of the Communications Act and various provisions within URCA's Competition Guidelines and Conditions."
And Mr Johnson continued: "Their actions are singularly protective of their current monopoly status of the only provider of pay television services.
"They know we are gearing up to enter the market and it would seem they don't welcome the competition or want to offer a choice of telecom and broadband service providers for better consumer pricing and value.
"We feel that their actions in this matter are an abuse of their current dominant position. Clearly, if BTC is prevented from advertising any of its products and services with Cable Bahamas' TV because it competes with their broadband, Cable Bahamas is applying selective treatment vis-�-vis BTC and the customer, namely Cable Bahamas' broadband service."