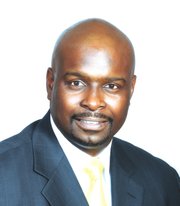 By NEIL HARTNELL
Tribune Business Editor
nhartnell@tribunemedia.net
The late Nancy Oakes' estate has submitted to the Government a proposal to develop a solar power plant on the hundreds of acres it owns in southwestern New Providence, Tribune Business can reveal.
Kenred Dorsett, minister of the environment, confirmed to Tribune Business yesterday that the estate, Nassoak Ltd, had submitted the planned project to the Government, which was now reviewing it.
The Oakes estate's solar power plant project is being targeted for a 330 acre site it owns near the Clifton Heritage Park, this newspaper understands, although few specifics are known.
However, Tribune Business can also reveal that Jack Roosevelt, grandson of both Lady Nancy Oakes and the former US president, F D Roosevelt, is spearheading the project for the estate.
The plant, if it received the Government's approval and go-ahead, would be a utility-scale generation facility that would likely sell the electricity it produces to the Bahamas Electricity Corporation (BEC), thereby helping to reduce this nation's sky-high electricity costs.
Mr Dorsett yesterday said, though, that the Government had received several renewable energy project proposals for the very same Oakes estate land.
Disclosing that more than 60 alternative energy projects were currently before the Christie administration for approval, Mr Dorsett told Tribune Business he expected to receive a report from the Government's Energy Task Force, charting the way forward, next week.
Confirming that he had met Mr Roosevelt, who presented the Lady Oakes estate's proposal to him, Mr Dorsett said: "We've received several projects that refer to that [Nassoak] tract of land, so I assumed the estate had been in dialogue with several other companies.
"There was one that involved the trust in a meaningful way, and the proposal was submitted, that is correct. That is being reviewed with the others we have received."
Recalling his encounter with Mr Roosevelt, Mr Dorsett added: "I met with him. He visited my office, presented his vision, and that's been passed on to the Task Force.
"It was last year that I met with them, so the details of the project I can't recall, but there was one proposal; submitted by Nassoak Ltd that was referred to the National Energy Task Force."
Sources familiar with the Roosevelt/Nassaok Ltd proposal suggested Bahamian partners were being sought for the solar power plant venture, and that the plan involved seeking to acquire or lease some extra land from New Providence Development Company (NPDevCo).
"The site that's been chosen for it is the Nassoak property," one contact confirmed of the project.
"It's 330 acres owned by the late Lady Nancy Oakes' estate. It's very hard, just about impossible to find any other property on New Providence that would be big enough for a solar generating plant.
"The trustees and beneficiaries have been looking for something to do with the land, and decided that it could be used for solar generation. They agreed this was a good use for it."
Tribune Business understands, though, that work still has to be done to determine whether the proposed solar energy power plant is economically viable, and if its proposed pricing structure can work.
The most important factor, though, will be whether the Government and BEC are interested, and if a viable power purchase agreement can be reached with the latter.
Mr Dorsett, meanwhile, told Tribune Business that the Government was looking to make progress on getting renewable energy into the Bahamas' energy grid.
"I think it's safe to say we have in excess of 60 proposals before us," he confirmed.
"I expect to get the Task Force's draft report in the next few days, and will take it from there. The Task Force are concluding their findings, making their recommendations and I should be getting it next week."
Taking encouragement from the level of interest expressed in the Bahamas, Mr Dorsett added: "There's certainly a considerable amount of interest.
"I'm encouraged as the minister responsible for renewable energy that there is interest in the private sector in investing in renewable energy.
"It bodes well for the Government as it advances a regime where we fully incorporate renewable energy into our energy matrix."
The late Lady Oakes was the daughter of Sir Harry Oakes, who became the then-British Empire's richest man by 1920 as a result of striking gold in Canada via his Long Shore Mining Company.
Sir Harry relocated to the Bahamas because of its favourable tax regime, where he was subsequently killed on July 7, 1943 - a case that has become one of the greatest unsolved murder mysteries of all-time.