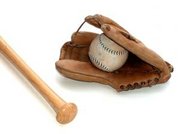 By RENALDO DORSETT
Sports Reporter
rdorsett@tribunemedia.net
THE Junior Baseball League of Nassau emerged as the dominant team of the Grand Bahama Port Authority's 11th Andre Rodgers National Championships.
JBLN captured four of the six contested divisions at the Bahamas Baseball Federation's marquee event, which concluded yesterday in Freeport, Grand Bahama.
JBLN capped off an exciting gold medal round with a thrilling 6-5 win over Legacy Baseball in the Collegiate division (18-25). They also took the Minor division (9-10) with a 14-5 win over Grand Bahama Little League.
JBLN was awarded the gold medal in both the Junior (13-15) and High School (16-18) divisions.
The host island won titles in two divisions as Grand Bahama Little League won 14-5 over Spanish Wells in the Major (11-12) division while the Grand Bahama Amateur Baseball Association was awarded the gold medal in the Coach Pitch division (7-8).
BBF president Craig Kemp said he and his executive team were pleased with this year's tournament. "The tournament was played at a high level throughout. We had four days of keen competition featuring the best young players this country has to offer and it is definitely one of the best tournaments that we have ever hosted in the 11 years of this event," he said. "With events of this magnitude, of course you will have a few hitches, but we were able to overcome any obstacles and put on another first class event here in Grand Bahama."
Over 800 student athletes throughout the country descended on the nation's second city for one of the most populous sporting events in the Bahamas. Under the theme, "A Decade of Success & Growing," 12 leagues representing six islands came together to make the tournament one of the most comprehensive on the annual sporting calendar.
Participating leagues included Freedom Farm (FF), Junior Baseball League of Nassau (JBLN), Legacy Grand Bahama (LGB), Grand Bahama Little League (GBLL), Grand Bahama Amateur Baseball Association (GBABA), Eleuthera Junior Baseball League of Rock Sound (EJBL), Spanish Wells Baseball League (SWBL), Youth Baseball Association of Abaco (YBAA), North Abaco Baseball Association (NABA), Long Island Baseball League (LIBL), Exuma Little League Association (ELLA) and Community Baseball League (CBL). "It was our biggest tournament to date. The Family Islands were certainly well represented in this tournament and seeing that is certainly good for the development of baseball throughout the country," Kemp said. "We had Exuma compete in this tournament for the first time, Spanish Wells did an excellent job making it to a gold medal game, Long Island played well, Abaco, so we had a full complement of teams here."
It was the fourth time the tournament was hosted in Grand Bahama. "We have proved that we can successfully host this tournament here in Grand Bahama. It is too early to say where next year's event will be. We cannot base our decision right now on promises that we have heard from the ministry, but we will have to see what is done before that decision can be made. To host this event the right way we will need more than a senior diamond, we need two senior fields and two youth fields, but we will see what happens in the near future for next year's tournament."