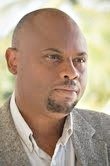 By NEIL HARTNELL
Tribune Business Editor
nhartnell@tribunemedia.net
The Bahamas has been urged to remove "the red tape" that prevents foreign investors financing local start-ups and entrepreneurs, a leading small business consultant warning it was stifling innovation.
Mark Turnquest, of Mark A. Turnquest Consulting, told Tribune Business that while budding Bahamian entrepreneurs seemed "really motivated", they were still experiencing challenges in financing their dreams.
With 18 new entrepreneur clients "coming on stream" in the run-up to his June 29 workshop, he said: "The most important thing is to get entrepreneurs back into the game. They're really motivated.
"The only challenge they're having is funding. Some of these businesses are unique. There are a lot of e-commerce businesses and marketing business services types, where they are selling different types of products and services that are not common. A lot of them are focused on the export sector, so to speak."
With Bahamian commercial banks (and investors in general) relatively risk averse, and regulations often preventing them from financing entrepreneurial start-ups, Mr Turnquest suggested that this country review the restrictions imposed on foreign capital investment into local firms.
He added that one of his new entrepreneurs had forged a partnership with a foreign company where the latter would be "promoting a lot of Bahamian services throughout the world from Nassau".
"Because they're new and innovative, and the services have not been tested, the local banks and businesses are a little reluctant to invest in them," Mr Turnquest said. "They've told them to come up with a lot of money to meet the banks half-way."
Apart from the exchange control regime, foreign capital faces numerous bureaucratic hurdles when it comes to investing in Bahamian firms participating in the domestic economy, not least the need for National Economic Council (NEC) approval.
"There's too much red tape for foreign investors to lend Bahamian businesses money," Mr Turnquest told Tribune Business.
"There was one company going into partnership with a local entrepreneur, and the Bahamas Investment Authority told them to restructure the Bahamian company's ownership in order for them to receive funding from the business partner company.
"To even set up a US dollar account, there's a lot of stuff going on. The local banks are a little risk averse, and that's why we need new, innovative financing."
Meanwhile, Mr Turnquest said many Bahamians were trying to turn hobbies into practical business ventures.
"People are hungry for business," he told this newspaper. ":The Government is broke, everyone is going to social services, and a lot of people are using their hobbies to test the market and to try to turn it into a local business.
"They're working 9am to 5pm, and are using hobbies in their spare time to try and get into business."
Mr Turnquest said he had seen "at least 20" potential entrepreneurs emerge from a workshop he had recently held in Ryan Pinder's Elizabeth constituency.
While they were still learning how to run and operate a business, the small business consultant added that he was focusing on "less talk and more action", working "in the trenches" to get more entrepreneurs into business.
With his 18 latest clients, the upcoming workshop will be "the final procedure for them to get involved and understand the networking part of business".