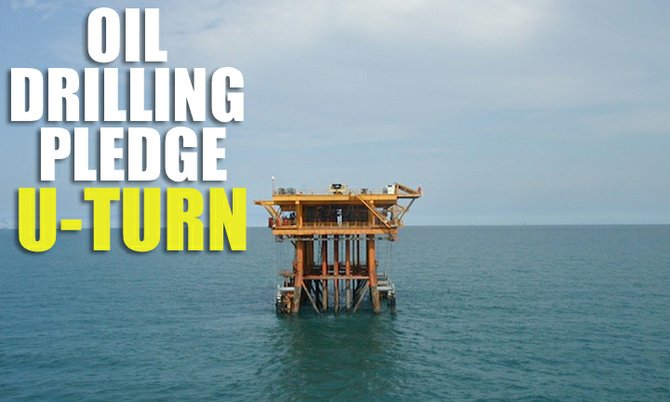 By KHRISNA VIRGIL
Tribune Staff Reporter
kvirgil@tribunemedia.net
IN A shock move, the Christie administration has broken its promises on oil drilling in Bahamian waters, announcing yesterday that it will allow exploration wells to be sunk ahead of a referendum.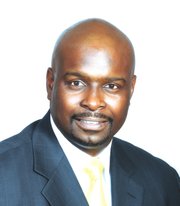 According to a statement released by Environment Minister Kenred Dorsett, the government has determined that "we need to find out first, through exploration drilling, whether we do indeed have oil in commercially viable quantities."
This is in direct contrast to his position less than four months ago, when Mr Dorsett assured this newspaper that no form of drilling would take place ahead of the referendum, planned for sometime before July this year.
In September of last year, Prime Minister Perry Christie said: "We are continuing to talk to those people who are applicants, but as I have indicated before, oil drilling will only take place if the Bahamian people approve it through a referendum".
Asked in November by The Tribune Business if the government might allow an exploratory well to be dug pre-referendum, Mr Dorsett replied: "No. I think that in our discussions with the Bahamas Petroleum Company it's been on the basis that the referendum will take place prior to that."
Mr Dorsett also confirmed in yesterday's press statement that it is now unlikely that a referendum will take place before the second half of 2015, instead of later this year.
Though the government originally intended to make these announcement at a press conference, this was cancelled a few hours before it was due to be held yesterday.
Explaining the government's about-face in the statement, Mr Dorsett said if there is no oil, "then obviously it would be completely pointless, and a shameful waste of public finds, to have a referendum on the matter.
"Further, if during the course of licensed exploration activities, commercial quantities of oil are, in fact, discovered in our waters, we would then engage the Bahamian people in an extensive public information programme to ensure that all important facts are laid before the people for their consideration and discussion, well in advance of a national referendum on the matter."
Bahamas Petroleum Company (BPC) CEO Simon Potter later responded to Mr Dorsett's statement saying that the government's decision was a good move as it clears the way for thorough assessments to be conducted on the potential of oil drilling.
In September of last year, BPC confirmed that the government had served the company notice of full compliance with the terms of its oil exploration licenses.
"(We) are pleased to be in a position to help gather and report back additional data characterizing the offshore resource potential for our licence areas bounding the Cuban border.' Mr Potter said.
"A successful discovery offshore has the potential to generate significant value for the country and enormous long-term benefits for the Bahamian people. But while the public weighs those potential opportunities, it also has a right to know that proper care will be taken, sensible investments will be made, and the best and most suitable technology will be brought to bear to ensure that any activities conducted offshore are executed safely."
Over the next several months, Mr Potter said, BPC plans to demonstrate transparently how exploration plans will be implemented and strengthened.
Oil drilling, BPC and its relationship with the now governing PLP were controversial topics during last May's election campaign, especially when it was revealed that now Prime Minister Perry Christie had worked as a consultant for the oil company through the law firm Davis & Co, which represented BPC.
Current Deputy Prime Minister Philip Davis was a partner in the law firm at the time, while PLP candidate Jerome Gomez was the BPC resident manager in Nassau.
Mr Christie later sought to "set the record straight" in a statement last April, in which he emphasised that he was a consultant for the company only before the matter sparked public interest.