By DANA SMITH
Tribune Staff Reporter
dsmith@tribunemedia.net
A TEAM from Cuba will be arriving in the coming weeks to meet with local officials regarding "environmental matters of mutual concern" over oil drilling, Environment Minister Kenred Dorsett said yesterday.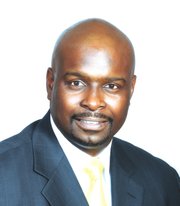 Speaking outside Cabinet, he also said the regulatory framework for oil drilling will be put before Cabinet and presented to the public ahead of the planned exploration drilling.
"The next step for us is we're going to be continuing to work with the Attorney General's Office to ensure the draft regulatory framework is put in the public domain for consultation and discussion," he said.
"In the next 14 days, a delegation from Cuba will be in the country for us to discuss environmental matters of mutual concern, having regard to the fact that the Russians are drilling just 12 miles away from our territorial waters and when one considers the potential environmental impact to the Bahamas with respect to what they are doing, there is need for on-going discussions between us and the Cubans. That certainly is a priority for my ministry at this time."
Within "the next few weeks," Mr Dorsett said, draft regulations should be before Cabinet – as it is a matter the Attorney General is "prioritising".
Thereafter, he said, the government would have public consultation.
"This is a matter of public interest and so I certainly will be meeting with environmentalists, those who are interested, and discussing the draft regulatory framework," he said.
The minister added that when it comes to licence renewal for the Bahamas Petroleum Company, "there will be on-going discussions with them, even regarding the financial terms."
Mr Dorsett said he didn't want to "pre-empt that process" but that the public will be hearing more about it in the future.
This past weekend, he announced the government has determined that "we need to find out first, through exploration drilling, whether we do indeed have oil in commercially viable quantities" ahead of a promised referendum.
His comments sparked criticism from the FNM, which accused the government of "flip-flopping."
Four months ago, Mr Dorsett assured the public that no form of drilling would take place before the referendum; and last September, Prime Minister Perry Christie said: "We are continuing to talk to those people who are applicants, but as I have indicated before, oil drilling will only take place if the Bahamian people approve it through a referendum."
Holding a referendum before allowing any form of drilling was one of the PLP's key campaign promises before coming to office.