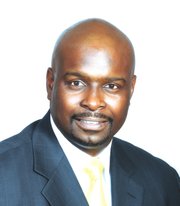 By NATARIO McKENZIE
Tribune Business Reporter
nmckenzie@tribunemedia.net
THE BAHAMIAN Contractors Association's (BCA) president yesterday said many smaller operators were anxiously awaiting a revival of the Government's housing programme, telling Tribune Business this group makes up 70-80 per cent of construction teams in the country .
The Minister of Environment and Housing, Kenred Dorsett, recently said that the Gvernment was still intent on constructing 1,300 homes and, in response, Godfrey Forbes told Tribune Business: " Smaller contractors basically comprise 70-80 per cent of the construction teams in this country.

"They are the ones who will be greatly impacted with regards to that moving forward. The medium to large contractors, they really do not look at the Government programmes like that. In order for it to be profitable for them they would have to have a bulk of 100 homes to deal with at one time, and the Government wouldn't look at giving one person 100 homes when you have more than 100 contractors that need jobs.
"The small to medium-sized contractors are the ones that really look at that programme for something to do. If this is going to be coming on stream, we would be extremely happy because those small contractors would have something to do."
Mr Forbes added: "Hopefully, once the opportunity is given they would put their best foot forward and deliver a product of a quality and standard that the owners would be pleased with.
"We don't want another situation whereby there is another round of government spending on affordable homes when, at the end of the day, they have to look for money again to carry out a whole lot of repairs. That is really unacceptable."