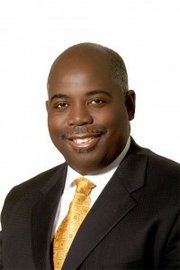 By DANA SMITH
Tribune Staff Reporter
dsmith@tribunemedia.net
FOLLOWING the FNM's call for "full disclosure" on reported PLP links with the Bahamas Petroleum Company, Deputy Prime Minister Philip "Brave" Davis voiced his resentment over the "irrelevant" discussion and branded the opposition's outcry as an "attempt to taint the character and integrity of myself and others".
He also denied "further affiliation" with the company.
The opposition had vowed to do everything in its power to block exploratory oil drilling in the Bahamas before comprehensive regulations are put in place and unless any relationship between senior PLPs and the oil industry is revealed.
In a statement release last week, party chairman Darron Cash claimed there were worries the government was simply delivering a "favour to a financial backer."
Mr Davis, whose law firm had provided services to Bahamas Petroleum prior to Mr Davis taking office, said yesterday: "I have no further affiliation with them. In fact, even before being elected they had already engaged other counsel. I am now in a different capacity and I resent the inference that they (the FNM) will draw."
That inference, the deputy prime minister explained, is that he would make a decision or be involved in a decision that would "in any way compromise the best interests of our country."
He also said he thinks the discussion is "irrelevant."
"What I resent is this attempt to taint the character and integrity of myself and others," he said.
"I will not point fingers at what happens with persons in their camp but perhaps they need to take the BP out of their own eyes before they start to look at to see whether BP is in somebody else's eyes. But that's what I resent – our politics has to be above that."
Defending the decision to engage in exploratory drilling, Mr Davis said the government is seeking to determine whether or not there is an asset that belongs to the country "that could be exploited with the participation of the people."
He noted it is a "competitive market" and when asked if the government would consider allowing other companies to enter the industry, he said: "If there are others who are willing to come in and do the same thing that BPC is doing, I think consideration will be given to it."
Also responding to the FNM's call for disclosure of how much Mr Davis, the prime minister and Senator Jerome Gomez – or their firms or other related parties – were paid by Bahamas Petroleum, Mr Davis said he didn't remember the exact amount and added: "It was my firm that got a retainer and we were paid for the work we had done."
Last week, Mr Gomez insisted he received no campaign donations from the Bahamas Petroleum Company, but refused to disclose how much he was paid as their resident manager.
Mr Christie had admitted last year that he was contracted to consult with BPC about oil exploration in the Bahamas on behalf of Davis & Co before becoming prime minister.