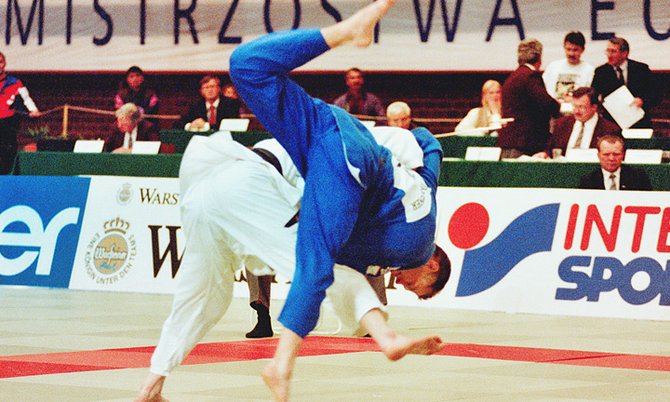 By KHRISNA VIRGIL
Tribune Staff Reporter
kvirgil@tribunemedia.net
THE commercial airline pilot who was killed in a recent traffic accident near the Sir Lynden Pindling International Airport is believed to be former Judo European champion and Olympian Ryan Birch.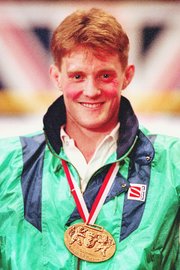 The Tribune was yesterday alerted to the information after several international news reports circulated that Birch, 42, was the country's 20th traffic fatality. He was from Hull, England, and married to the former Rowena Sweatman.
On Tuesday, March 19, shortly after noon, the driver of a silver rented Chevy sedan was pinned beneath a MAC truck just a few feet away from the Odyssey Airport on Coral Harbour Road. However, local authorities said they have not gotten an ID on the victim.
Extending condolences, officials of the European Judo Union, on their website, described Birch as a wonderful human being who was a world class Judoka.
British Judo Chief Executive Officer Andrew Scoular said: "We are deeply saddened by (the) tragic passing of Ryan Birch who had dedicated his life to Judo with great success. We send our heartfelt condolences to Ryan's family and friends at this time."
Another official, Kerrith Brown, British Judo Chairman said: "Ryan was held in great esteem in the sport."
In the late 80's, Birch was a highly ranked junior who made his way through the ranks after winning bronze at the European Juniors. He later became a member of the the British team in the 1990's.
At 19, he went on to win gold at the British Open. The following year he was established as one of Britain's top judoka with a seventh-place ranking at the senior European Championships.
Birch defeated Belgium's reigning bronze medallist Johan Laats at the senior European Championships in Poland. He won gold.
He was also a member of Britain's team during the 1996 Olympics in Atlanta, Georgia.
Birch's career came to a close after winning a bronze medal at the 1999 British Open.