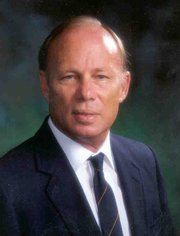 By NEIL HARTNELL
Tribune Business Editor
nhartnell@tribunemedia.net
"Frustration" is mounting among Bahamian attorneys, realtors and their clients over Investments Board approval backlogs of up to two-three months, with the delays costing both the private sector and the Government much-needed revenue.
Almost every attorney and realtor spoken to by Tribune Business last week confirmed that transactions they were involved with, some worth millions of dollars, were being impacted by the wait for Investment Board approvals.
This, they warned, not only threatened to cost the private sector much-needed real estate commissions and attorney fees, as clients walked away, but also valuable Stamp Duty at a time when the Government - with a projected $550 million fiscal deficit for 2012-2013 and $5 billion national debt - needed every cent it could get.
Few Bahamian professionals were willing to speak 'on the record' with Tribune Business for fear of repercussions for themselves and their clients.
However, Mike Lightbourn, president and head of Coldwell Banker Lightbourn Realty, told this newspaper: "I am told the Investments Board hasn't met since January. That came from two separate attorneys, at separate law firms, who are trying to get approvals and can't. They're [the Board] just not functioning.
"Stamp Duty on second home sales is not being collected because the approvals are not going through. Sales are being held up. We need the money, and sales are way down.
"If we want to make the country progress, we have to encourage people to come in and show we're efficient, not arresting people on Paradise Island in the middle of a show and embarrassing all of us in front of our visitors."
The Investments Board, which must approve all Bahamian real estate purchases and financial transactions/business acquisitions where foreign interests are involved, is really a committee or sub-committee of Cabinet.
Several ministers normally sit on it, and other realtors and attorneys joined Mr Lightbourn in suggesting that infrequent Invesments Board meetings were largely responsible for delays in the issuance of permits/approvals.
Tribune Business repeatedly attempted to contact minister of state for investments, Khaalis Rolle, for a response but despite repeated messages left for him on his cell phone Friday and over the weekend, the calls were not returned.
"Two months is what I heard. That's the number I have heard," one senior attorney, speaking 'off the record', told Tribune Business of the Investments Board delays.
The attorney, who has inner knowledge of government and Cabinet processes, said it was vital to the Bahamian economy's smooth functioning that there be someone "driving" consistent Investments Board meetings and ensuring all members attended.
Given government's myriad responsibilities, the attorney said it was vital for Investment Board members to have "discipline" in attending, otherwise the process "clogged up".
One realtor, speaking on condition of anonymity, told Tribune Business: "I understand that there is a backlog. I have some deals that have been going on for quite a while, and the lawyers are saying there's nothing they can do and they don't understand it. I have several deals that have been sitting there for a while."
And another attorney, also speaking anonymously, added: "I got a slew of approvals just this week, The pressure valve has released, so we've gotten something. Right now, I don't think it's anything more than slow processing."
But they added of real estate deals: "It [the backlog] amazes me, as that is where the Government generates a lot of its income. You've got a $10 million transaction waiting for approval; that's $1 million in fees. There's plenty of room for improvement. You just get the impression the wheels of government are slowing down."
Franon Wilson, the Bahamas Real Estate Association's (BREA) president, confirmed to Tribune Business that he had "heard something" last week from Association members regarding concerns over slow Investments Board approvals processing.
He added, though, that the issue was not raised "everywhere I go", with BREA members focusing on other matters they deemed more important to the Association and profession.
Still, Mr Wilson said that as of April 30, 2013, the Bahamas Investment Authority (BIA) had pledged on its website a 30-day response/turnaround time for all properly completed investment applications. BREA"s members had backed both this timeframe and the certainty it provided to all parties, and professionals, involved in a transaction.
"The private sector members of BREA thought that was acceptable, so anything taking longer than 30 days, when the Government is acknowledging publicly on their website that is the timeframe, would be an issue," Mr Wilson told Tribune Business.
Indicating that this could boost the Bahamian second home market, the BREA president added: "Members of BREA will know how to deal with clients, give them a timeframe and move the sale to completion.
"While BREA members wish that would be shorter, everyone knows the turnaround time and can manage customer expectations, The second home market is one that, by and large, has been hit pretty hard, so members of the Association have to work harder to get that sale, and I wish we could make every effort to get inside that 30 days.
"No one wants to lose a transaction because it takes longer than 30 days."
An attorney specialising in real estate transactions, speaking to Tribune Business on condition of anonymity, agreed that a 30-day response/turnaround time for standard real estate transactions was realistic.
While acknowledging that large-scale developments requiring supporting documents, such as Environmental Impact Assessments (EIAs), might require longer, the attorney added: "There is no reason for it to take longer than 30 days from the time you submit a complete application."