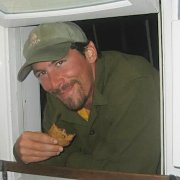 By SANCHESKA BROWN
Tribune Staff Reporter
sbrown@tribunemedia.net
AMID fears that the murder of an American visitor could have a devastating impact on the economy, the owner of the boat on which the victim worked said "he does not hold the entire Bahamas responsible".
Speaking with The Tribune, Thomas Crowley said he will not let this unfortunate incident affect his business here.
"We love the Bahamas," he said. "We think it is beautiful here but we have the same concerns anyone would have if you have passengers and crew members in the Bahamas. We know this is unusual and we just want to get the assurance that things are being moved ahead as quickly as possible, as thoroughly as possible and that the family is kept informed. We are really more concerned about the family than we are about business. This is not a business issue, it is a family issue. A young man has been murdered and we have a business here and we hope we will be back. We think we will stay here. The police and the American Embassy have been very helpful in facilitating everything that we have been doing."
Tourism Minister Obie Wilchcombe said, however, that we are meddling with disaster and if we do not bring these sort of situations under control it will have a devastating impact on our economy.
"We need to get a handle on the serious crimes in this country or we will chart a course for devastation. We need to appreciate that yes, there is crime, but we promote tourism as our principal interest. We advertise the friendliness of our people and a safe environment. We cannot do that if crime is out of control," he said.
"Even if it is just a few men doing these things it causes serious damage to our image and our reputation. We are just fighting our way back from a recession and are just starting to show signs of growth, this kind of thing cannot happen. This was on the front of the Chicago Sun, which caters to about 415,000 people and it was on television and other news outlets this is not what we need. The crime in this country needs to stop. We have to declare war on these people who are causing destruction in our streets. We need everyone to come together, the government, the opposition and the church and say enough is enough. We have to get these young men to understand that having a gun does not make you a man."
Police say that Bruner was walking north on Mackey Street approaching East Bay Street with another man and two women, when they were approached by two men dressed in dark clothing, demanding cash.
One of the men was armed with a handgun. Rolle said the man was shot when he apparently tried to stop them from stealing one of the women's jewellery.
He apparently got into a row with one of the suspects and was shot in the neck.
The suspects fled on foot in the area of Okra Hill. The victim was taken to hospital by ambulance where he later died of his injuries.
Bruner had worked across the continent and had been living aboard the ship in Nassau while it prepared for its summer trip to its home port in Boston.
He was due to leave the Bahamas next week.
In February, US State Department officials again warned American visitors to avoid "Over The Hill" areas after dark in its annual crime and safety report.
This year's report did not include criminal threat ratings for New Providence or Grand Bahama; however, the country was said to have a "moderate" threat of trans-national terrorism due to "porous borders."
Officials also underscored concerns for residential security, minimal enforcement of traffic laws, and an "upsurge" in criminal activity that could put innocent bystanders at risk.
The report said: "Much of the violent crime on New Providence Island happens in non-tourist areas referred to locally as 'Over the Hill.' These areas are generally south of the downtown Nassau area south of Shirley Street.
"These areas are not clearly defined but encompass the lower income areas on New Providence. Visitors should avoid these areas, especially at night."