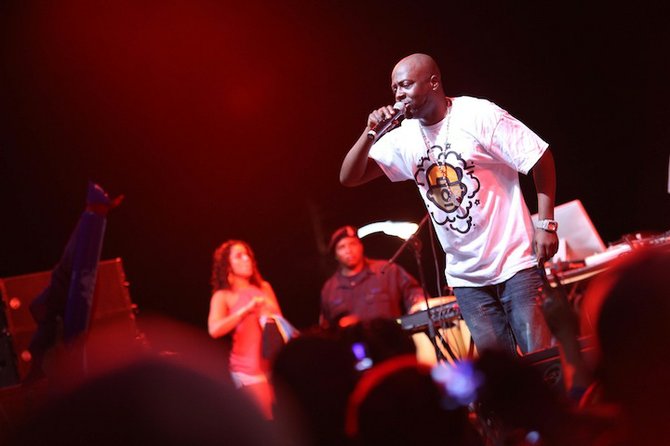 SATURDAY night's much-anticipated Unity Fest concert has been hailed as a great success by organisers.
Superstar headliner Wyclef Jean rocked the carnival grounds at the Queen Elizabeth Sports Centre and was welcomed by an enthusiastic, energetic crowd.
A number of Bahamian and Haitian performers and bands took part in the event, in what one of the organisers, 100Jamz operations manager Anthony Coakley, described as "a concert that really lived up to its name."
He said: "The event was lively and fun, but peaceful. It was Unity Fest, and all the Bahamians, Haitians, Jamaicans in attendance really came together, on the stage and in the crowd.
"All the performances were top notch. The Haitian bands were phenomenal – some Bahamian bands were in awe. But all the local performances were impeccable, Visage in particular was great."
Mr Coakley said the concert went off without any major hitches.
The only regret, he said, is that the event started a bit late and the police shut it down at 2am.
There may be a silver lining however: Wyclef said he wants to return to the Bahamas with the acts that didn't get a chance to hit the stage.
According to Mr Coakley, the Haitian star was very impressed by a number of Bahamian performers and hopes to work with them again in the future.
Local performers included M Deez, Visage, D Mac, the Illest, Rapp Quelle, Julien Believe and Puzzle.