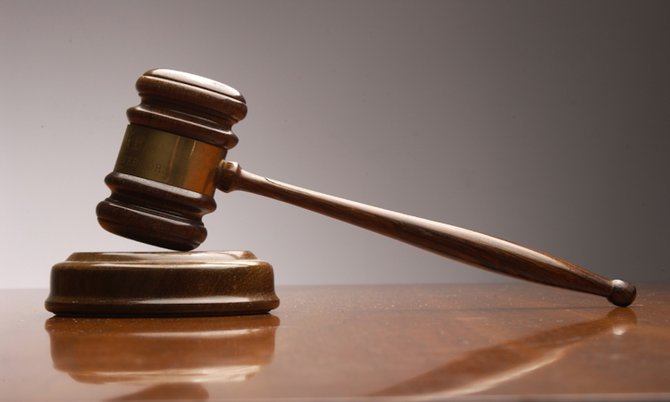 By LAMECH JOHNSON
Tribune Staff Reporter
ljohnson@tribunemedia.net
A MAN will challenge his four year sentence for possessing 130 pounds of marijuana in January, 2014, more than two years after he pleaded guilty to drug and ammunition possession charges when arraigned in Magistrate's Court.
Court of Appeal president Justice Anita Allen asked 28-year-old Derez Cartwright yesterday if he had not been informed by the magistrate on the day of his conviction that he had seven days in which to appeal his punishment if he wanted to.
"I don't recall," Cartwright replied, before going on to explain that his family was trying to sort out finances to retain a lawyer to argue his appeal, which was filed in April 2013, 16 months after his November 28, 2011 conviction and sentencing.
Justices Allen, Christopher Blackman and Neville Adderley told Cartwright that they would give him time to instruct a lawyer, adding that his lawyer must be present on January 22, 2014.
"Otherwise you will have to represent yourself," Appeal Court president Justice Allen said.
Two days before his arraignment in Magistrate's Court, officers found two men and a woman with 130 pounds of Indian Hemp, in addition to six live rounds of ammunition, at a home on Geranium Avenue.
Officers knocked on the front door and were invited inside after presenting a search warrant bearing the name of Derez Cartwright.
The officers searched the home, which led them to the bedroom where "suspected marijuana" was found on the floor and bed.
Officers continued their search to the bathroom, where ammunition was found in the toilet tank.
Mr Cartwright was taken into custody for questioning during which time he admitted to owning the drugs – which he told officers cost him $3,000 – and being in possession of the six bullets.
The three were arraigned on November 28 when Cartwright pleaded guilty to possession of dangerous drugs with intent to supply and two counts of ammunition possession.
Charges were withdrawn against the woman, but the other co-accused, Justin Turnquest was tried and convicted of his involvement in the incident.
However, Turnquest is also appealing conviction and sentence.