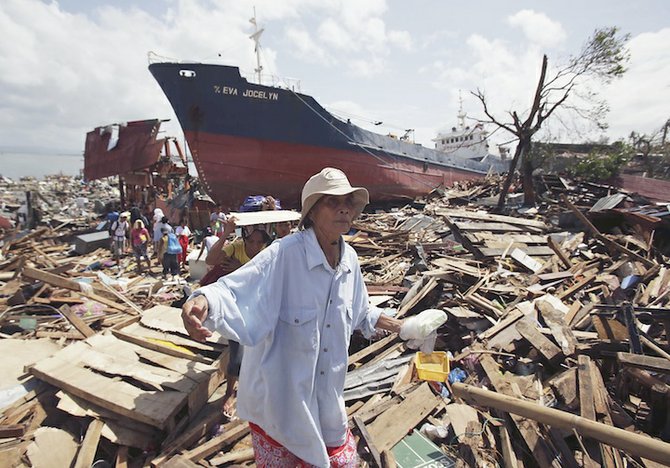 By AVA TURNQUEST
Tribune Staff Reporter
aturnquest@tribunemedia.net
FILIPINO workers in the Bahamas have started organizing relief efforts amid fear for the safety of loved ones affected by the deadly category seven typhoon.
In the aftermath of the largest tropical storm in recorded history, Overseas Filipino Workers International Bahamas, an organisation that represents more than 200 Filipino workers in the country, held an emergency meeting last night.
OFWIB president Dr Leo Ignaçio said: "We have members who live in that area, and there has been no communication, no cell towers, no electricity. There have been no reports from family. All we can do now is hope and pray. Hopefully our fundraiser will give support to our countrymen."
A pall of uncertainty hung over the Filipino community in The Bahamas yesterday as they waited to hear word from home on the fate of friends and loved ones.
Category 7 Typhoon Haiyan slammed into the Philippines shortly before dawn on Friday, bringing gusts that reached 235 mph with waves as high as 45ft and pouring down 15.75 inches of rain in places.
Officials estimate that up to 10,000 people may have died, while hundreds of thousands are either injured or missing. The international community is scrambling to get aid to the region to assist survivors whose situation is deteriorating quickly, largely due to a lack of access to food and clean water.
With the typhoon now bearing down on Vietnam, authorities there have started the mass evacuation of more than 200,000 people.
Dr Ignaçio said: "We are just keeping updated, the latest reports are that 9.5 million people are affected, and over half a million are in evacuation centres."
He added: "We are basically helpless here, the only thing we can do is pray and raise funds to help relief efforts."