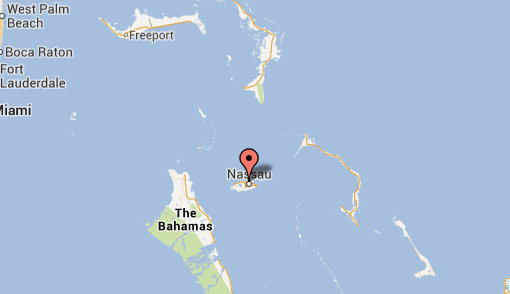 By RASHAD ROLLE
Tribune Staff Reporter
rrolle@tribunemedia.net
RISING sea levels could cause the tourism industry to lose almost $900 million a year by 2050, says a research group.
Sea rise, surge or erosion could cause as much as 1,200 square miles of Caribbean coastal land to be lost along with damage or destruction of half of the major tourist resorts.
A report by the Inter-American Development Bank titled "Climate Change's Impact on the Caribbean's Ability to Sustain Tourism, Natural Assets, and Livelihoods" forecasts the destruction unless Caribbean governments take action.
Governments must put up more than 200 miles of levees and sea walls to the tune of almost $6 billion or the region will be in peril according to environmental groups like CaribSave, a research partnership between the Caribbean Community Climate Change Centre (CCCCC) in Belize and Oxford University in Britain.
"With 80 per cent of the land lying less than one metre above sea level, all sectors in the Bahamas are highly vulnerable," says CaribSave.
It warns that the tourism industry could face annual losses of almost $900 million by 2050.
Dr Ulric Trotz, Deputy Director and Science Advisor at the CCCCC, told Tim Padgett, Americas Editor at WRLN, that when the Bahamian economy begins to fail because of the loss to its industries, many residents will begin seeking refuge in the USA.
He was quoted as saying: "In 50 years, if the (models) are correct, the entire (Caribbean) landscape will  be changed. Our beaches will have disappeared, our coastal areas eroded, our infrastructure degraded. It would certainly wreak havoc on the way we live."
As accelerating sea level rise became more apparent in the 1990s, CARICOM began raising concerns about the issue.
CaribSave and other organisations have since applauded the Bahamas for creating adaption mechanisms in the past decade but they remain critical of the level of resources committed to enforcing environmental laws.
Brian Soden, a professor of meteorology and physical oceanography at the University of Miami, told Mr Padgett that as the century progresses, "smaller, low-lying islands may actually have to be evacuated."
He said the Bahamas is particularly vulnerable because although many of the Caribbean's eastern islands were formed volcanically and have a bit more elevated breathing room, western islands like the Bahamas are "downright flat."
"The Bahamas (were) not driven by tectonic activity, but through the development of sediments that form very shallow, sandy barrier type islands," Mr Soden said, adding that these types of islands are not good for sea-level rise mitigation.