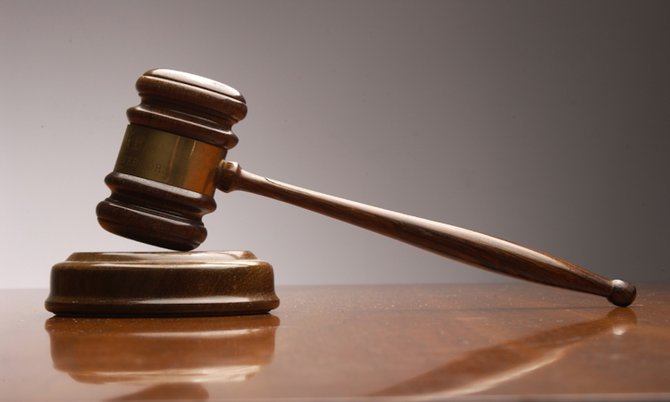 By RASHAD ROLLE
Tribune Staff Reporter
rrolle@tribunemedia.net
A 12-YEAR-OLD girl became "extremely irate" and broke into tears in a police station two years ago after her grandfather denied sexually abusing her, police detective Dwayne Ferguson testified in Supreme Court yesterday.
The teenage girl's 59-year-old grandfather is accused of sexually abusing her on January 15 and 16 of 2011 – although during cross examination on Tuesday the young girl added that he had habitually molested her over a period of six years.
Taking the stand for the first time to deny the allegations yesterday, the accused and his wife said the young girl was asleep on the mornings in question and that as she slept, the accused prepared to take his wife to a funeral on one of the mornings, and to work the next.
Sgt Ferguson recounted the confrontation he set up between the complainant and the defendant at the Southeastern Police Station on February 22, 2011.
He said the defendant was in a room when the "victim was escorted into the room by a social worker".
"She appeared to be a bit timid," he said. "She said that on Saturday, January 15, while at a residence sometime around 7(am) she was in the front room when she was approached by her grandfather who touched her breast. She said he then inserted his hand onto her thighs and one of his fingers in her vagina," he said.
When asked if his granddaughter was telling the truth, the accused said no, Mr Ferguson testified, adding that the young girl became irate in response and said: "Yes he did it."
Mr Ferguson said the girl further explained that on January 16, while in the kitchen of her home, her grandfather "approached her from behind, feeling her hips and breasts with his hands and inserted his hands into her clothing and two of his fingers into her vagina and held it there."
At first timid, the girl became extremely irate when the accused denied the second accusation, Mr Ferguson said, adding that she started crying, saying: "Yes he did it to me and it made me feel bad."
Choosing to take to the stand, the accused said he had been unemployed since 2011 and that on the first morning in question, he was preparing to take his wife to church for a funeral and didn't return home as he went for "drinks and a hangout with the boys".
The next morning he said he arose around 6am to drop his wife to work for 8am.
He said between 2009 and 2011 he was in Exuma, where he worked, and came to New Providence on weekends when he would always drop his wife off to work.
On the Sunday morning in question, he said, the complainant was asleep and never entered the kitchen.
He claimed his own mother was in the kitchen getting ready to make dinner and didn't witness any abuse take place.
His wife supported his alibi.
They both recalled an incident a week before where the complainant was disciplined by her grandmother for hemming her skirt to a length not permitted by her school.
They said the disciplinary action was no different from that usually given.
On Tuesday, the defence suggested the complainant fabricated her story because she had been disciplined.
In response to the prosecution's suggestion that the accused was lying about what took place and did indeed molest his granddaughter, he frequently shook his head and said "No."
The penalty for incest is life imprisonment.