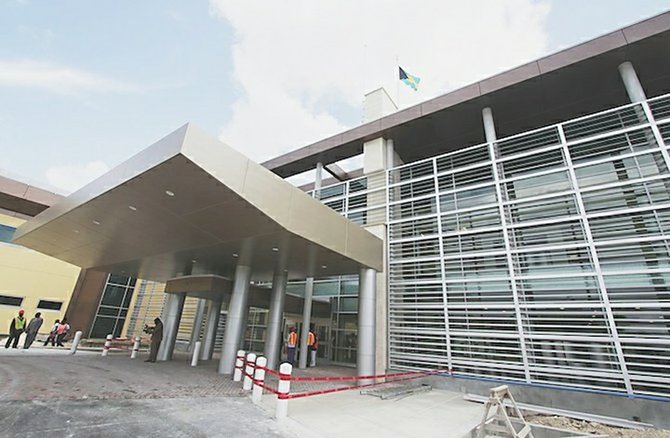 DESPITE spending more than $50 million on the new critical care block, once the new facility at the Princess Margaret Hospital opens the same number of surgical theatres will be in operation.
Yesterday, physicians at PMH said they were worried that the new block would do very little in meeting the needs of the hospital because only three of the six new theatres are slated to be used when it opens. While the official opening was expected last month, it is still unclear when the Critical Care Clock will be fully operational.
Surgeons at PMH were told that the three existing theatres, which have been operating for decades, are to be closed down and sterilised. However there are fears that the exercise will not happen.
Additionally, there is no space allocated for the accident and emergency unit, which handles a high volume of patients each day, as administrative offices have been assigned to most of the space, one doctor said.
The project began in November 2011. It houses 20 private ICU rooms, 18 recovery beds, a central sterile department, new lab facilities and administrative facilities and a new main entrance which is disability friendly.
Thirty-three nurses, accredited by the Royal College of Nursing in the United Kingdom in critical care are expected to work in the new block.