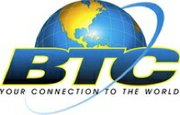 By RASHAD ROLLE
Tribune Staff Reporter
rrolle@tribunemedia.net 
THE Bahamas Telecommunications Company is blaming the disruption of its services in Andros on "gun shooting pigeon hunters".
The telecoms blackout – one of several reported in the Family Islands yesterday – was caused by shots fired through the fibre optic cable that carries all communication capabilities for settlements in South Andros, primarily around Mars Bay.
A press statement from the company added that parts of North Andros also suffered BTC outages a few weeks ago, "also to gun shooting pigeon hunters".
It said: "A BTC emergency repair team is flying in to assess and repair the damage. An estimated time for service delivery will be released once an assessment is complete. BTC reminds the public that damaging private or company property is a felony punishable in a court of law. Anyone caught damaging property can be arrested and charged. Anyone seeing or knowing of property destruction or damage by pigeon shooting, copper thefts or other activities is advised to call the police."
Kendrick Knowles, senior manager for Family Island field operations, advised pigeon hunters not to shoot at birds perched on communication cables or power lines.
Meanwhile, BTC also reported that "connectivity" in the northern Bahamas has been hampered by ongoing repairs to a badly damaged underwater cable.
As a result, landline, internet and cell services will be "patchy at best" in parts of Grand Bahama and Abaco.
The company blamed this problem on a freighter anchored incorrectly in the Eight Mile Rock Harbour on September 16, which damaged the vital telecommunications link.
"BTC engineers were able to restore certain service points by routing calls and data on alternative routes within the BTC network, but now that the heavy-duty repair and replacement work to the underwater cable is in progress, services are intermittent, particularly on Grand Bahama, Abaco, Bimini and Andros.
"Additionally, some degradation is being experienced to SMS (text messaging) service on New Providence," the company said in a statement yesterday.
"BTC projects a best case scenario is service resumption by days-end, October 1 (yesterday) and meanwhile apologises for the disruption. Further updates will be issued as they are received from the repair engineers."