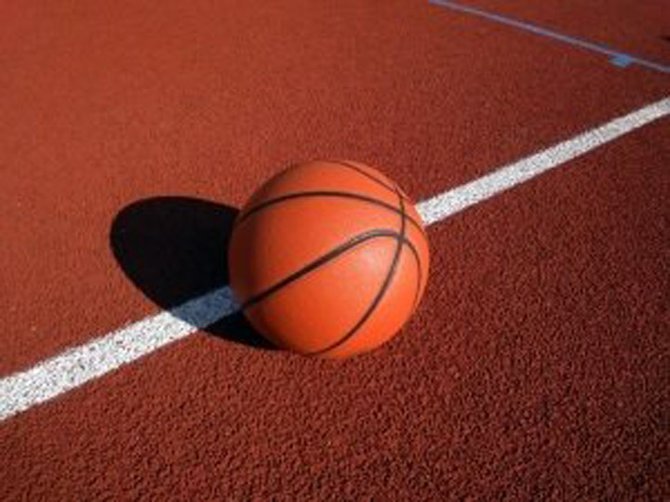 By RENALDO DORSETT
Sports Reporter
rdorsett@tribunemedia.net
WHILE anticipation builds for next month's Battle 4 Atlantis NCAA basketball tournament, buzz is already being created by the prospective lineup for the 2014 edition.
According to Andy Katz of ESPN, early indications suggest the eight team field will feature the North Carolina Tar Heels, Georgetown Hoyas, UCLA Bruins, Florida Gators, Wisconsin Badgers, Oklahoma Sooners, UAB Blazers and Butler Bulldogs.
If the current lineup holds, the Battle 4 Atlantis will, for the first time, feature local Bahamian players suiting up for their respective universities.
Buddy Hield is currently a sophomore guard with the Sooners who is expected to emerge as a leader of this team after a promising freshman season last year.
As the top returning scorer from 2012, the 6' 4" 200 pound guard averaged 7.8 points, 4.2 rebounds, 1.9 assists and 1.2 steals per game to rank fourth, third, second and first on the team respectively.
Wannah Bail enters his first season with the UCLA Bruins after a lengthy recruiting process which took him all the way to the Canary Islands for a season.
At 6'8" 210 pounds, the versatile Bail was one of the top frontcourt prospects out of the state of Texas for the class of 2012 and eventually decided on Texas Tech, but has yet to suit up for an NCAA contest.
Bail was one of 15 players or staff members to leave the Red Raiders programme under controversial head coach Billy Gillispie. He left the programme following the first summer school session, just before the start of fall practice and spent the past season at a prep school in the Canary Islands, virtually non-existent on the recruiting trail until just recently.
Bail was cleared by the NCAA in April and was granted a release by the Red Raiders shortly after, which makes him eligible to play immediately for the Bruins.
This year, eight teams are expected to participate in the third annual Battle 4 Atlantis, the richest Division I men's pre-season college basketball tournament, set for November 28-30.
The event will be televised live on NBC Sports Network and AXS TV from the 3,900-seat arena at the Atlantis resort. The 2013 field combines teams with 191 NCAA Tournament appearances, 25 Final Four appearances and five National Championships and features University of Kansas, Villanova University, University of Tennessee, University of Southern California, University of Iowa, Xavier University, Wake Forest University, and University of Texas at El Paso.