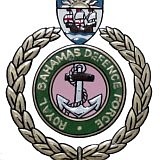 THE Royal Bahamas Defence Force has officially denied The Tribune's application for permission to cover the ongoing Cuban detainee abuse hearings.
According to a response dated October 7, the request to have a reporter present was denied, "due to the sensitive nature of the case".
This comes after Wayne Munroe, counsel for the marines accused of causing harm to Cuban detainees at the Detention Centre, said yesterday he will apply to the court to stop three independent observers appointed by government from sitting in on the proceedings.
Mr Munroe said the press should be insulted that they were not trusted enough to be able to cover and report the proceedings fairly.
"If anyone should be allowed in there, it should be the press. Now the public has to rely on second hand information, so I have to check with my clients to see if they are satisfied that is a fair way to proceed. It's either open or its closed. Nothing personal about the selection, but it can't be open halfway," he said.
"So reporters cannot be trusted. The press should consider hiring counsel to move the court to be able to report on the matter. If anyone should be permitted in there it should be the press, if something isn't closed the press always makes an application to be allowed in. Who chose these three people? We weren't consulted, there are two parties to everything. It seems as they are saying it's a closed hearing, but permit some people. Why would The Tribune accept that you can't be trusted to be in, it's amazing that you aren't offended."