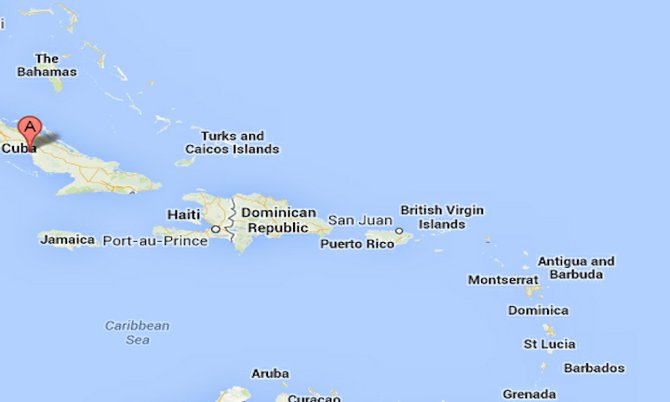 THE Bahamas is the richest country in the Caribbean community ranked by gross national income per capita, according to a new report.
The islands have a gross national income per capita of $21,280, according to the World Bank 2014 World Development Report.
The figures are contained in the report's 'key indicators' and apply to 2012.
The United States figure is $50,120 and the UK, $38,250.
The Bahamas is followed by Puerto Rico, with a per capita of $18,000.
Trinidad and Tobago is next at $14,400, followed by St Kitts and Nevis, with $13,330, according to the report.
Antigua is $12,640; Suriname $8,480; Grenada $7,110; St Lucia $6,530; Dominica $6,460; St Vincent and the Grenadines $6,380; Jamaica $5,140; Belize $4,180; Guyana $3,410.
The indicators also include population age composition and life expectancy at birth.
The Bahamas' population is recorded at 372,000 in 2012, with the percentage of the population aged 0 to 14 standing at 22 per cent. Cuba's is 17 per cent and Jamaica's 28 per cent.
Life expectancy figures are recorded as at 2011 - aged 72 for men and 79 for women in The Bahamas.
In Cuba it is 77 for men and 81 for women; in Jamaica, 71 for men and 76 for women.
In the United States the figures are 76 for men and 81 for women.
The report does not have specific gross national income information for Cuba, the Dominican Republic, Barbados or Haiti.
However, Cuba, Barbados and other countries were placed in 'bands' based on estimate per capita, with Barbados in the 'high income,' band, $12,616 per capita or more, along with Aruba, Curacao, the Cayman Islands, St Martin (French part), the Turks and Caicos Islands and the US Virgin Islands.
Cuba is in the 'upper middle income' band, between $4,086 and $12,615.