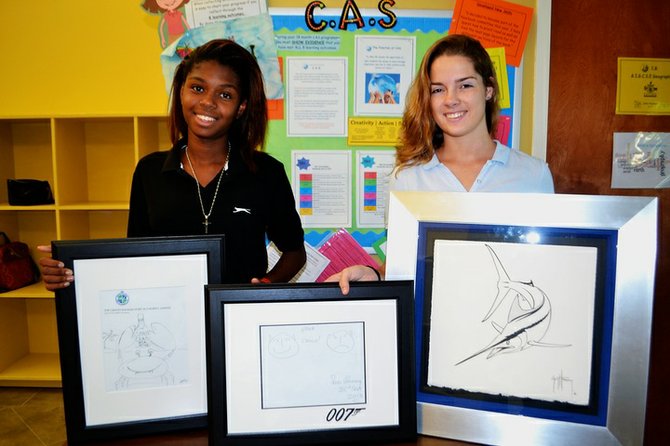 LUCAYA international baccalaureate students Cassie Haddad, Katie Hindley and Imani Sterling are finalising the framing of the 'doodles' they have collected from various well known Bahamians and famous ex-patriots with Bahamian connections.
In particular, they are extremely excited about receiving a doodle from Sir Sean Connery and renowned marine artist Guy Harvey.
Co-ordinator of the IB Creativity, Action, Service programme, Vikki Purvis, said: "The students have demonstrated great initiative and determination to secure these very individual pieces and hope very much that the Freeport community will come out in strength on Friday evening."
When the pieces go on auction this weekend, Mrs Purvis hopes the community will exude the same enthusiasm shown by the students and bid generously to assist the children currently living at the Grand Bahama Home for Children.
The home's annual fundraiser takes place on Friday, October 18 at 7.30pm under the patronage of Bernadette Christie. Tickets are $85 and will be on sale at the door.