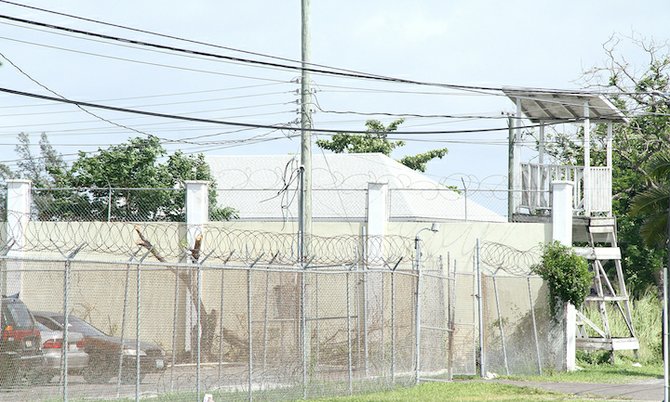 By KHRISNA VIRGIL
A 24-YEAR-OLD Cuban woman was allegedly raped by a Royal Bahamas Defence Force officer and became pregnant while at the Carmichael Road Detention Centre, according to protesters in Miami yesterday.
Jesus Alexis, a representative of Miami-based Cuban exile group, Democracy Movement, made the claim at a press conference held by the group in Miami.
He said the organisation had decided to hold the gathering to "denounce sexual abuses of women at the detention centre".
He told the media assembled at the group's headquarters: "Today I am going to give the news. A young woman was raped, her name is Myraley Gonzalez."
Mr Alexis gave the name of her rapist (name withheld by The Tribune). He said this man was "apparently heading one of the beatings. His name is very well known throughout the detainees there.
"I don't want the government to say that she was impregnated in Cuba that is impossible. She only has been there four days and she has about three months in pregnancy.
"How can they have a sexual relationship when the duty of the guards is to protect the detainees.? Their responsibility is to protect them not rape them?"
Another Cuban who spoke was Randy Rodriguez, who was recently granted asylum in the US after being detained in the Bahamas at both the detention centre and Her Majesty's Prison (HMP).
Speaking just hours after stepping onto American soil, Rodriguez relived his experience in the Bahamas in which he said he was kicked, punched, and tear gassed at the detention centre by RBDF officers.
Rodriguez, his wife and two sons, were greeted with cheers and applause from well wishers when he arrived at the headquarters yesterday. Their US visas were approved on Thursday.
"There is no water, food is the worst and every once in a while they would come in and throw tear gas bombs," Rodriguez said.
"They didn't care. Sometimes they pulled us out in the yard to beat us up criminally.
"One time they brought us out at 3am and it was raining and none of us wanted to go outside but we had to. They sprayed us with tear gas."
His statement was translated for the Bahamian press by Raul Sanchez, Democracy Movement president, who believes that testimonies like Rodriguez's have made concrete all of the horrific claims that have been made for weeks.
While he suffered no abuse by guards at HMP, Rodriguez said he was forced to share a prison cell with hardened criminals who threatened to kill him daily. He claimed the men were murderers and rapists, one of whom stabbed him in the chest with a shank.
Rodriguez acknowledged that his claims were serious, but he said they were not out of hate for the Bahamas or the government. He said there was just a need to expose the wrong doings of a small group of officers.
And despite officials denying that a video which aired on a Miami TV station that depicted abuse at the detention centre was authentic, Rodriguez profusely insisted that the video was real because he claimed he was there when the video was recorded.
"It happened and the video is real. They beat us up three times in one month," Rodriguez said.