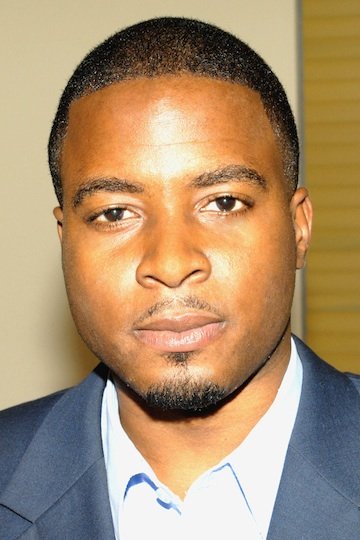 By ADRIAN GIBSON
ajbahama@hotmail.com
OUR NATION'S most outspoken Justice of the Peace, well-known political and social activist Rodney Moncur told me in an interview that he is struggling to survive and facing his own challenges even while fighting to assist so many of the poor, downtrodden and victims of seeming injustice. In what was initiated on Facebook and later resulted in an interview, Mr Moncur requested my assistance in bringing his personal causes to the fore. Rodney Moncur and I have been friends for a number of years and so I was happy to oblige him.
Over the years, I have developed a great respect for Mr Moncur, who has demonstrated that he is a man of his word, that he is a man of the people and that—regardless of the criticisms—he would fight tooth and nail for a cause that he believes in, even to his own detriment. I respect that. Moncur is an encapsulation of the saying if "one doesn't stand for something, they would fall for anything" and so he takes various stands to express his approval or discontent with matters that the average citizen might ordinarily shy away from. He has made his political advocacy and public affairs campaigns an intimidating brand where, when one hears that Rodney Moncur has mobilized and is coming, it engenders a deep fear of public embarrassment/exposure as he takes no prisoners and does not mind if—to attain justice and a meaningful end—one refers to him as "crazy" or a "loose cannon."
The nation's foremost political/social activist has also kept up with the changing times. Unlike so many others in his age grouping who sit on the sidelines of social media, Moncur has taken a keen interest in social and digital media, developing what has become one of the biggest social media brands online today, with 5000 friends and 4000 followers on Facebook and throngs of Twitter followers who hang onto his every post or tweet (whether to praise him or vociferously criticise his statements). On any given day, Moncur has a slew of "breaking news" stories on his Facebook account, many times before traditional media outlets. However, whilst his Negro News Network (NNN)—as he calls it—has grown by leaps and bounds, the Justice of the Peace continues to face everyday struggles financially, "with the police" and in resolving personal matters even while seeking to march with a view to helping others. In disseminating his message, Mr Moncur merges his understanding of public relations via social media by also embracing traditional media outlets.
Over the period that I have known Mr Moncur, I have discovered that he is an avid reader and that he fully understands the law, so much so that some lawyers seek him out for clarity on certain points of law. Relative to any happening in the Bahamas over the last 40-plus years, Mr Moncur is a walking encyclopaedia who either has intricate knowledge of or a working understanding of the same, with copies of the reports of various Commissions, government undertakings, legislation and so on.
"I am struggling by the grace of God, hoping that if I can sell a piece of property I own, that what I owe to Royal Bank (of Canada) and Scotia would be paid off. I owe Royal Bank and Scotia about $20,000, more or less. I have a serious obligation to pay because both banking institutions have been very tolerant of my inability to pay," Mr Moncur said.
"How I make a living? Well, I have a JP office open, where I provide community services," he explained. "In addition to that, I'm a court process server, I do title research and I'm a cab driver. I'm trying to raise money to paint my taxi and bring it back on the streets. I had a mechanical issue and, thank God, that that has been resolved. However, the man I have chosen to do the painting of the entire vehicle told me that it would cost $1,500. At this stage, the vehicle is not licensed as I have one or two other issues to be resolved with it, the first being to bring it to the point that it will pass an inspection. It's a very good vehicle, but it needs a face lift in order to provide the public and the tourism community with a good, clean vehicle and reliable services."
On May 8th of this year, Mr Moncur's Black Village home was destroyed by fire. According to him, the incident occurred in the "wee hours of the morning."
On April 4th, Mr Moncur was arraigned on a single charge of committing a grossly indecent act, a hybrid offence contrary to section 490 of the Penal Code. It is claimed that between March 1 and March 29, he "intentionally and unlawfully" published a photograph on Facebook of the corpse of Jamie Smith, who died in police custody. At that time, Mr Moncur opted to be tried by a jury in the Supreme Court rather than a Magistrate, and was granted $7,500 bail, which two lady friends posted for him the following day after he had spent a night at Fox Hill Prison and enjoyed what he referred to as the best sleep he had had in a long time. He was initially told that a Voluntary Bill of Indictment would be served on him on May 10 to fast-track the case to the Supreme Court for trial. However, during his follow-up appearance with then Deputy Chief Magistrate Carolita Bethell, he was told that the Attorney General's Office had decided to have a preliminary inquiry in Magistrate Court No 2 before Magistrate Constance Delancey.
In last week's court appearance, Mr Moncur claimed that the police had "burned down his house." He vehemently stated that one must note that his house was burnt down two days before his May 10th court appearance.
What is notable is that while Mr Moncur's alleged offence only carries a fine of $150 if convicted, his bail was set at a whopping $7,500!
Relative to the fire that destroyed his house, the former DNA candidate for Bain and Grant's Town stated:
"I had provided suspects to the police and the police have not informed me of their investigations. The Commissioner of Police (Ellison Greenslade) seems to ensure that I am not informed! How is it that the nation's leading political activist and a JP's home could be destroyed by fire and the policing agencies are not interested in concluding how it happened? My home was firebombed and had my wife and I been sleeping there, we would've been killed or seriously injured."
"I am a patriotic, loving citizen. I believe you get good government by observing it and to the extent that it becomes necessary, providing critical support and—if need be—get placards and take to the streets peacefully but forcefully, without destruction to property or harm to fellow citizens or strangers. I have adopted the philosophy of political mobilization and demonstrations. Living in the inner city leaves one, from time to time, exposed to the political, social and economic injustices that people suffer. When people bring such injustices to my attention, I feel forced to take a solemn stand against oppression, corruption and injustice. As a JP, I have a greater responsibility to maintain peace and make sure that the authorities are not abusing the rights of citizens whilst assisting or maintaining law and order. I'm one of Her Majesty's JPs for New Providence, Paradise Island and Arawak Cay and so when any injustices come to my attention, I sit down and write letters of complaint to the Governor General, the Prime Minister, the Attorney General and the Chief Justice. That's what I do. Citizens come and complain to me about various injustices and, in my capacity as a JP, I write letters to various branches of the state. There are powerful forces who, from time to time, cannot take it." he said.
"Recently," he continued, "Rupert Roberts (owner of Super Value food store chain) complained to me about $70,000 that was stolen. He told me of his belief that some of the police may have gotten to the robber first and taken the monies, sharing it among themselves. Mr Roberts felt that he could find no resolution and so I wrote a letter to the Prime Minister and the PM replied to my letter. I take the same action if a poor Negro male comes to my office complaining about police threats against his life and so forth."
Asked about his outlook on his court case, Mr Moncur replied:
"We're seeing a powerful philosophy of gangsterism, Nazism, Gestapoism and Ton-Ton Macoute-ism as was being practised in Haiti now being carried out in our country. In the last five months, I have been subjected to gangsterism with the destruction of my home and with these charges levied against me. On three occasions now, the leading investigator has failed to appear in court to give evidence against me—on three occasions! This is justice being stabbed in its vital parts! It is an undermining of justice and whenever justice is undermined, anarchy and chaos will come to bear in one's nation and we see a manifestation of this now with the high levels of crime and retaliatory killings in our society, because people have lost confidence in the administration of justice.
It was his opinion that it has "come about due to political gangsterism. Adolf Hitler was a criminal who got state power and used the law to murder and slaughter six million Jews and others of God's people."
He said Bahamians must be careful of who takes control of the state's machinery.
"Relative to my case, a defendant should never acquiesce to a court dismissing charges against him, he must insist that the court forces a prosecution witness to bring his testimony under the penalty that they would be incarcerated. This is so to clear one's name, particularly if innocent" he said.
According to Mr Moncur, he got his house "in February, 2000 under the FNM's administration whilst in 2013 the house was destroyed under the PLP's administration."
Speaking about the fire, that consumed his house and many of his possessions, he said:
"I have had no sympathy from the government. My wife and I have committed no crime that would call for my house being destroyed by fire. At age 56, it has placed me at a great disadvantage. At this age, if I don't own my own home at least I should be coming to the end of a mortgage. I have no house for me and my wife to call our own, independent from a house that my adult sons live in. No citizen should be subjected to arson. When I examine what took place and how the Prime Minister and Attorney General have not compelled the Commissioner of Police to move, I feel terrible. I didn't want to live among them ya know. They have large, palatial homes. I'm not jealous of them. I was so happy with my five-room clapboard house in Black Village. But, even that was taken away from me and now everyone is pretending like this criminal act wasn't committed against me."
"You will also notice that no institution has condemned the burning down of my home. No member of the church has condemned it. My party—the DNA—has not condemned it. The Official Opposition—FNM—hasn't condemned it. And, quietly, the governing party's leaders are giggling, they are laughing over my great calamity. But, I gave no one any reason to burn me out. So, what must I conclude?" an emotional Mr Moncur asked.
"As it stands, the Commissioner of Police has levied charges in the courts against me. He doesn't answer any of my calls and none of his senior officers do. As a citizen, am I not entitled to know where the police are in their investigations into the fire that destroyed my home?" he asked.
In reflecting over his years of political and social activism in the past juxtaposed to today, Mr Moncur said:
"When I think over my 40 years of political activism in the Bahamas, I can say that Pindling (former Prime Minister) never destroyed anything belonging to me and I fought Pindling left, right and centre so much so that Pindling had me charged—along with current Permanent Secretary in the Ministry of Foreign Affairs and Immigration Philip Miller—with sedition. We went on trial on the 15th, 16th and 17th of April, 1985. I was charged with three counts and he was charged with two. We were represented by the late Sir Kendal Isaacs and retired Supreme Court Justice Jeanne Thompson and we were unanimously acquitted of all the charges. In those days of intense political battles with Pindling, I never felt that Pindling would kill me or burn down my house. And I lived long enough to get a little wooden house. My wife and I worked to maintain the mortgage but during this administration's term in office, it was destroyed and it seems like nothing will come of it. That's dangerous and these kinds of acts, if a man isn't praying, could compel him to lead a revolution. Bahamians should be able to express their political views and there should be no form of gangsterism inflicted on that citizen either by harming them physically, burning down their house or threatening their jobs."
When speaking about his activism over the years and his future outlook, Mr Moncur said:
"As long as I live, whichever party comes to power, I will turn my sights on that party and I don't care which political party it is. I'm always willing to give critical support and to picket if necessary. When Pindling was in power, we criticised. When (PM Hubert) Ingraham was in power, whenever we felt that his government wasn't doing things in the interest of the Bahamian people, we criticized them and agitated. And, we will also criticize Christie. Nothing ever happened to me under Ingraham. In fact, the more I criticized Ingraham, the more he appeared to love me. I never believed Ingraham would tolerate any act of gangsterism being carried out against me and my house would've never been burnt down. In fact, under Ingraham, I got the damn house!"
As I listened to Mr Moncur talk about the three Prime Ministers that the country has had so far, I asked him who he felt was the Bahamas' best Prime Minister thus far. He responded:
"Ingraham! He brought in a new culture to the country. He helped to cement the freedom of the press by opening the airwaves. He didn't go as far as he could have, but we saw plenty radio stations opening up and Bahamians were no longer afraid to express their views. With all these stations, it made it easier to bring a government down. That was a major feather in his cap. However, I didn't like that he sold Batelco (BTC). I think that that is his greatest political sin. But, Ingraham loved his people, he especially loved poor black people."
Mr Moncur said that he is "looking forward" to his court case, which was adjourned to October 4th.

"You have to understand what the police did to me. They created the illusion that I did a grossly indecent act, which could suggest sexual impropriety. It was also designed to intimidate the public, especially Facebook users," he said.
Asked why he allows certain disparaging comments about himself by readers to remain on his Facebook page, he said: "It is free speech. I am grateful that people come to read and I only delete comments or block a person if they get too personal. I don't mind if they call me stupid or whatever. I know there are many persons who would wish to shut my page down. I'm very happy that I have a very lively page and I try to be as accurate and fair as possible. It's fun, I like it! I rely on people as much as possible and hope that they are honest in their tips to me. If I had transportation, you would see even more reporting. Many times, newspaper folks wake up and check my page, I make their work easier."
In my opinion, Rodney Moncur is an overlooked national figure who genuinely believes in the greatness of his country and who has served nobly in whatever capacity he has found himself.
MORE DRAMA AT LONG ISLAND SCHOOLS
Members of the community in south Long Island tipped me off this week about happenings at the Mangrove Bush primary school. Apparently, the community is up in arms at the perceived favouritism shown to the niece of one of the school's teachers. Apparently, the then three year old (now four) was allowed to unofficially sit in on a K3 class for half of the last school year, but it is believed that due to some perceived favouritism, it has decided that she would skip her official enrolment in K3, skip K4 and be promoted to grade one. Parents have expressed their disapproval to me, leaving me with the impression that at that primary school, while equality should be the standard, it is perceived that—like in the book Animal Farm— some people are more equal than others.
As one member of the community said to me: "This is a government school. The rules apply to everyone. And, no administrator should believe themselves to be some kind of mini-god! If they adjust the rules for one, it must be for all."
The Long Islanders who brought this to my attention have say that they would wish to see the Department of Education promptly step in to rectify this situation in the name of fairplay.
More like this story