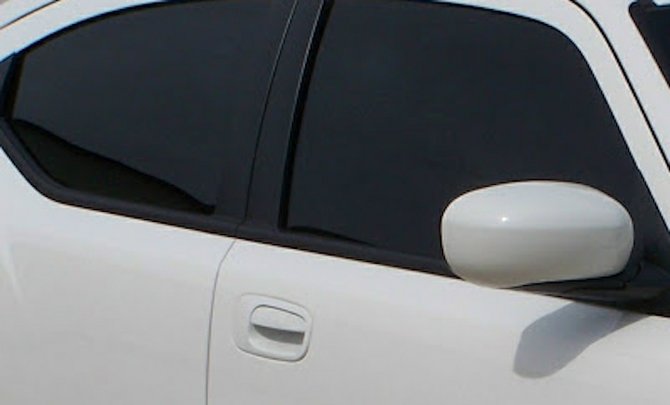 DRIVERS with heavily tinted windows face $80 fines after officers from the Road Traffic Division announced an island-wide crackdown yesterday.
Officers will be issuing tickets to motorists whose windows are too dark for the police to see through.
Superintendent Stephen Dean said the new thrust was part of the police's heightened approach to combating serious crime - heavily tinted vehicles are the transportation of choice for many criminals, he said last night.
"As of today, the RBPF led by the Traffic Division will be out to enforce the law as regards dark tinted vehicles; heavily tinted vehicles.
"Some people will come with a lot of excuses or justification as to why their
windows are tinted, such as sunrays etc, but we are saying to you we need you to work with the police. "A number of the hardcore criminals who we have arrested for murder and armed robbery were travelling in heavily tinted vehicles. It is creating a deep problem for the police because often when we are trying to stop these vehicles we do not know who is in them. Our lives, in most cases, could be in grave danger.
"For the safety of the public we are asking you to take the dark tints off your vehicles."
Assistant Superintendent Craig Stubbs, the officer in charge of the Traffic Division told The Tribune officers will be issuing fines of $80 for tints, and $250 if a vehicle's licence plate is obscured from view. In addition, jitney buses that have their back windows plastered with advertisements will be fined.
Asked how officers intended to measure which tints would be deemed to be "too dark" as it will ultimately come down to the discretion of each individual officer, Supt Dean said that if the officer can't see into the vehicle, "then that is it".
However, he said if members of the public believed any officer was unfairly targeting them, they had the right to bring it before the Complaints and Corruption Unit. This would be handled on a case-by-case basis.
He said: "Some people might say why did you'll come now and bother with the tints, but we realise that everything is connected. There is a correlation between small matters and the serious matters. We believe if we take that approach, leaving no stone unturned, we believe we will see a big dip in our major crimes."