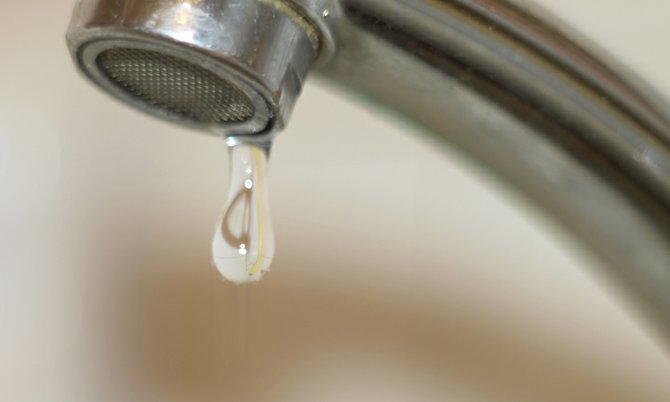 By SANCHESKA BROWN
Tribune Staff Reporter
sbrown@tribunemedia.net
RESIDENTS across New Providence can expect continued water shortages over the next 10 days.
Officials from the Water and Sewerage Corporation said they have begun implementing water conservation measures.
It comes after residents in Central, Southern and Eastern New Providence experienced little to no water from Wednesday.
According to WSC, the recent water shortages were the result of a lighting strike.
They said yesterday: "Given that we are in the peak of the 2013 Hurricane Season, WSC will be taking steps over the next seven to ten days to regain our strategic storage levels by implementing limited water conservation methods.
"WSC is requesting the assistance of our valued customers and the general public to exercise water conservation measures to the extent practical; report signs of leaks and wastage and check your water faucets to ensure they are in the off position at all times when not in use."
The WSC said the interruption in water supply on Wednesday was due to reduced water production volumes.
"Our Blue Hills Desalination facility experienced an extended period of substantially reduced water production on September 7 and 8 and again on September 10 and 11," they said.
"During this period, ouR strategic levels fell from 30.0 MIG on the morning of September 7 to less than 23.0 on the morning of September 11 and continued to fall during the day due to lost production capacity.
"The September 7 and 8 event was initiated by a lighting strike despite the extensive deployment of lightening arrestors and other control and prevention systems.
"In both cases, while the facility does have full standby power which is readily available, the communications and controls systems within the facility failed and extensive local and international resources had to be utilised to fully restore the systems which are required to operate the facility.
"The plants operator, Consolidated Water, is presently conducting an extensive review to determine the cause of these failures and to prevent a re-occurrence."
Given those failures, WSC said they were taking steps to reduce the water supply to preserve storage levels.
Water pressure is expected to return to normal by the end of next week.