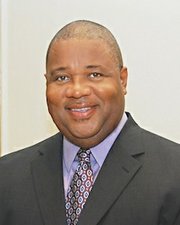 By NEIL HARTNELL
Tribune Business Editor
nhartnell@tribunemedia.net
The Government is expecting to raise an extra $200 million in annual revenues from its proposed Value-Added Tax (VAT), a well-known accountant said yesterday, a sum double what it expects to generate from this year's tax changes.
Kevin Seymour, the former Grand Bahama-based partner for PricewaterhouseCoopers (PwC) Bahamas, told Tribune Business the Christie administration "definitely" expects to earn extra revenues from VAT as it bids to plug fiscal deficits currently projected at $443 million.
And Mr Seymour, who is now a business tax and strategy consultant, warned that the Bahamas faced "a doozy of chaos" come July 1 next year if the Government delays any more on publishing the VAT legislation and accompanying regulations.
"The Government realistically expects they will raise an additional $200 million in revenues," Mr Seymour told Tribune Business of VAT.
"The most recent round of tax changes that went into effect on July 1, 2013, is conservatively estimated to raise $100 million. It's [VAT] definitely going to be a situation where they expect to raise some additional funds from this."
The extra revenues generated by VAT will be vital to the Government's ambition of eliminating its GFS (recurrent) fiscal deficit by the end of the 2015-2016 fiscal year, and generating enough revenues to eventually start paying down its $5 billion-plus national debt.
The scale of the extra revenue anticipated from VAT, a 100 per cent increase over the amount expected to be generated by the 2013-2014 Budget's tax increases, will also cast doubts over the Government's position that the tax will be revenue neutral – a simple 'income replacement' for the reduction in import tariffs.
Mr Seymour said it was "very hard to say" whether the Government would hit its VAT revenue estimates, as this depended on numerous factors. Key among them was the extent of the corresponding reduction in import duties, and the fact the Christie administration would now be reliant on the private sector to collect and remit its revenues.
"The Government doesn't have any history in this," he added. "It's going to pretty much depend on how well the Government does in getting the word out. It's going to be a sea change for VAT registrants, as for the first time in the history of the country they're going to be handling the Government's funds."
Pointing out that many of the expected 3,800 VAT registrants had enough challenges of their own, Mr Seymour said that while there was unlikely to be a "mad rush" to turn over the Government's taxes, the need for businesses to claim refunds on their inputs would "compel them to do so".
Pointing out that Bahamian companies were "thirsty for information" on VAT with nine-and-a-half months left before its implementation, Mr Seymour told Tribune Business that with just 3,800 registrants, the July 1, 2014, target was "doable if they get started now".
"If there's further delay, I believe we can have a doozy of chaos come July 1, 2014," he said. "We have nine-and-a-half months to get the house in order."
Acknowledging that the Ministry of Finance had already begun its educational outreach efforts, Mr Seymour said the private sector and non-governmental organizations (NGOs) needed to become more involved in shaping the tax reform process.
Pointing to the 10 per cent protectionist VAT rate that is set to be levied on hotel food and beverage sales, compared to the 15 per cent that outside restaurants and eateries will have to charge their customers, Mr Seymour said: "That's being played out in Antigua.
"It was only when VAT came in that independent restaurants realized they were on the short end of the stick."
Mr Seymour said many Bahamian companies were not opposed to VAT, but felt left out of the most important tax reform effort in the country's history. He called on them to ensure they were maintaining proper accounting and bookkeeping practices, suggesting this was currently the best preparation possible.
He pointed out that VAT's main impact was likely to be felt on the services side of the Bahamian economy, which to-date has been relatively untaxed.
For domestic work, attorneys and accountants were set to levy a 15 per cent VAT on top of their existing fee schedule. And, given that these billings were based on time spent on a client's case, Mr Seymour said there would little relationship with 'value added' in a labour intensive industry.